The much discussed Mayan end of the world prediction date of 12/21/12 is just a few days. Are you preparing for December 21 any differently than you normally prep? Have you felt an urgency to step up your prepping regime in anticipation for Friday? Or are you just starting to think that perhaps prepper's aren't so crazy and you better get stocked up in the next 4 days?
Even with such assurances from NASA many people are feeling uneasy with the date fast approaching.
Question (Q): Are there any threats to the Earth in 2012? Many Internet websites say the world will end in December 2012.

Answer (A):The world will not end in 2012. Our planet has been getting along just fine for more than 4 billion years, and credible scientists worldwide know of no threat associated with 2012.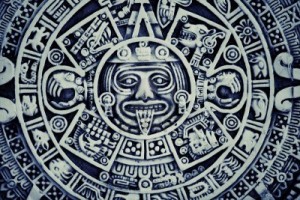 Preppers by and large view this as another Y2K. The real threat of the day will probably occur from people acting crazy and wanting to make something of the day. I am not worried a meteor will end the world but I am concerned that some idiot will choose it as a great day to wreak more havoc and evil on the world. It's certainly not unthinkable that local man-made havoc will occur. We are not I hiding in our bunker but I also am not planning to go to crowded places that I don't need to be. That just makes sense to me.
I don't need to prep for Friday because I am by and large prepped for something to happen on any given day. But if the Mayans have pushed you to freak out and start preparing for December 21 I am so happy to have the excuse to get you here! Not specifically to my site, but to the preparedness movement that is underway!
This site focuses on prepping out of the panic and fear and getting you to a place where a silly date on the calendar doesn't stress you out. Here is where I suggest beginning preppers start:
I must say I have had some uneasy feelings lately more than usual. It has made me consider plans for more long term sustainability. I can't say why that it is but it has stirred some more plans and preps for longer term water storage and the ability to grow more food. Maybe its the Mayans reaching out from the past to remind us that there is no way we can continue on the path we are on. Or maybe its just my feelings about the political and fiscal unrest happening not only in the US but most of the world. Whatever it is, I am grateful for the reminders that prepping is an important part of my lifestyle and something we need to be constantly vigilant about.