Heading to the snowy mountains for the holidays? Here is a last minute winter emergency road trip list to keep you and your family safe!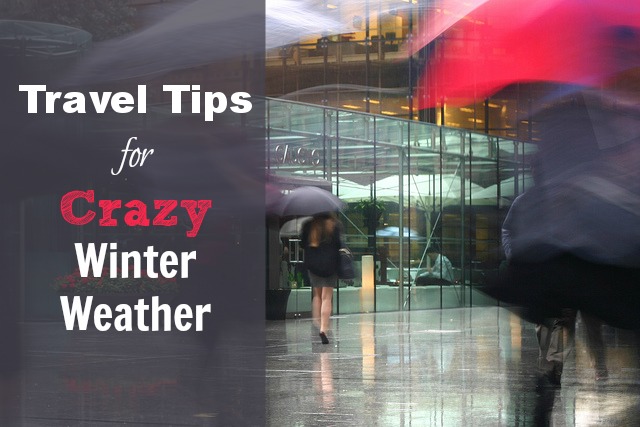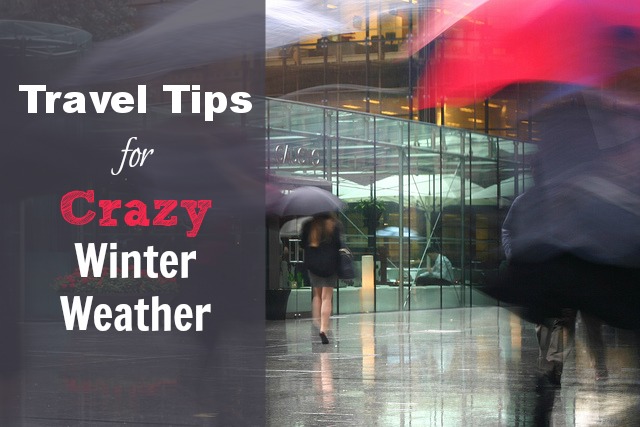 Emergency car kit containing the following items:
A reflective hazard warning sign (this one's a carrying case)
Jumper cables
Ice scraper
Tire pressure gauge
Ratchet set
Pliers
Screwdrivers
Electrical tape
Automotive fuses
Work gloves
Flashlight
A strong tote bag or backpack to keep your gear in. An egg crate to store this equipment is also handy as it doubles as a stool if you get stuck changing a tire.
Bottled water. I like to keep a whole case in the trunk as well.
Snacks. Some with higher protein and some just to keep your spirits up.
Baby wipes.
External battery pack to charge your phone like a Mophie.
Road Atlas. See how I plan to use maps in an emergency. This is a great time to make notes on what's around you when you travel.
Mylar heat blankets and hand warmers. I usually buy a large winter pack with a variety of these heated pouches each year at Costco.
Heavy blanket that you could use to cover a window if broken or wrap around you.
Duct tape.
Snow boots-tuck inside an extra set of warm gloves, hat that covers your ears, scarf, and warm socks.
Ice scraper
Siphon pump and gas can.
Kitty litter for giving your tires traction in the ice and snow.
Protein bars, water and ready to eat meals.
Matches
Light sticks
Flares
Make sure someone knows where you are going, what time you expect to be there and what roads you are planning to travel.
Stay up to date on road conditions. Many states have apps now for your phone that will keep you up to date.
Set your phone settings to receive emergency alerts. Here is a good explanation from Verizon on how Emergency Alerts work. These can be critical to your families safety. For more tips on using your phone during a winter weather emergency read Weathering the Winter on the Verizon blog.
Turn on your geo locate on your cell phone so that the signal could be used to find you if necessary.
Make use of the many services offered for vehicles these days like GM's OnStar features for winter safety.
Disclosure: I have compensated relationships with both Onstar and Verizon Wireless through their social media teams. My participation in these programs has not influenced my thoughts on this post. Both of these services are very beneficial in emergency situations.