Today's Prepping on a Budget Through Frugal Living post is kind of short and sweet. But sometimes the best things come with the fewest words, right?

If you have a Smith's or Kroger's nearby you'll want to pay attention. It wasn't until lately that I discovered Smith's gave DOUBLE gas points for gift cards. Alas, I don't always need gift cards. In a wild *duh* moment it hit me……if I purchase a SMITH'S gift card and use THAT to purchase my groceries, I get the benefit of the sales at our local Smith's AND the double gas points. Not only that, but several times a year you can rack up 4x the points when you purchase gift cards at Smith's.
Every little bit helps, boys and girls. Every teeny little bit.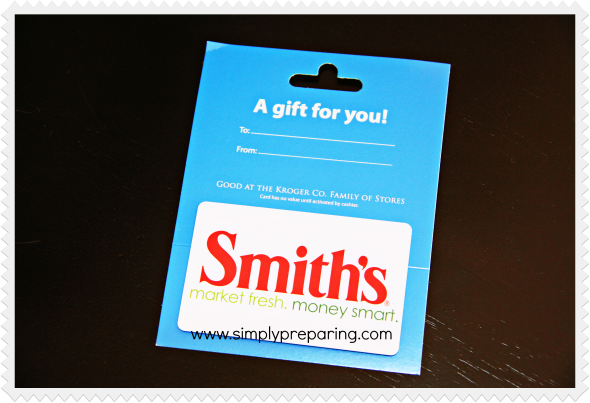 At least this is what I told myself as I filled up MY car, my SON's car and my HUSBAND's car at $1.39 last week.
Yup, we just lined our cars up one behind the other and filled them all up on the same bill.
Wondering what you could purchase at your local Smith's/Kroger's this week so you can use the plan outlined above?
Using the Kraft Promo and purchasing 6 of the 5 pack of Kraft Macaroni and Cheese, you'll receive a $6.00 coupon on your next shopping trip. You can do up two 12 of the 5 packs per transaction, receiving two $6.00 coupons back, which makes each 5 pack of Kraft Macaroni and Cheese only $2.99 each.
To make your savings even better there are Kraft Macaroni and Cheese coupons out there for $1.00 off of 3 or more, making your final cost $2.57 per 5 packs of the Blue Boxes of goodness!
Check your local ads for other great stock up prices on Kraft Mayo and Salad Dressings! (My ads runs through the 24th!)