Prepping for basic emergencies doesn't have to be overwhelming.  It doesn't have to be a huge expense.  I work with many people who immediately get that dear in the headlights look when the topic is preparing families for emergencies.
Prepping for basic emergencies can be as easy as taking a trip to your local grocery or big box store.  Or, in this case, simply let your fingers click through the Amazon Affiliate links!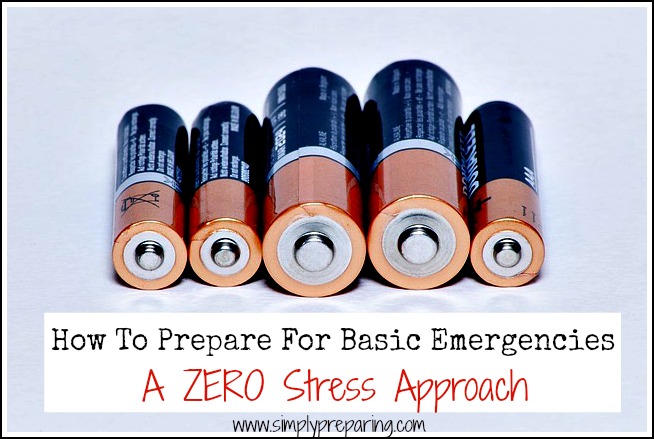 Let There Be Light
Nobody likes to be stuck in the dark.   I can easily stock up on the following illuminating items each time I'm out running errands:
Water.  And More Water.
Water is your friend, boys and girls.  Make sure you have 1 gallon of water per person per day.  More if you are hoping to flush toilets, or brush your teeth.
Ready to eat, shelf stable foods.
Quick and easy is the name of the game.  Peanut butter.  Crackers.  Those ready to eat packets of tuna.   Again, things you can pick up a little at a time each time you make a grocery run.  For longer term storage look towards rice, beans, pasta, and canned items.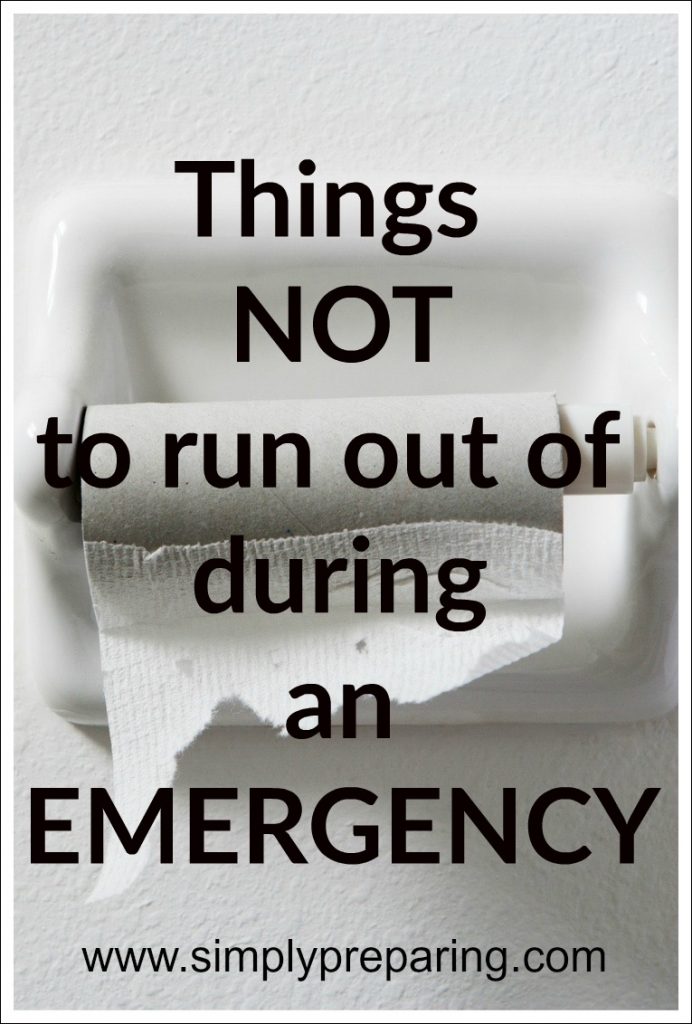 You are not going to want to be stuck spraying your sweet patoot clean with a honey bear filled with cold water unless the apocalypse really is in full swing.  Until then stock up on the TP.
I'm pretty sure this post says it all.  Duct tape is truly the stuff miracles are made of.
Not garbage bags.  Not leaf bags.  On the box it will state 'contractor' bags.  Those are what you want.
Over The Counter Medications and Prescriptions
Aspirins.  Allergy Medication.  Cough Syrup.  Prescription meds.
Chances are you're not a doctor, nor do you play one on T.V.  You aren't going to be performing a tracheotomy or needing to crack someone's chest to massage their heart.  A basic First Aid Kit will serve you well.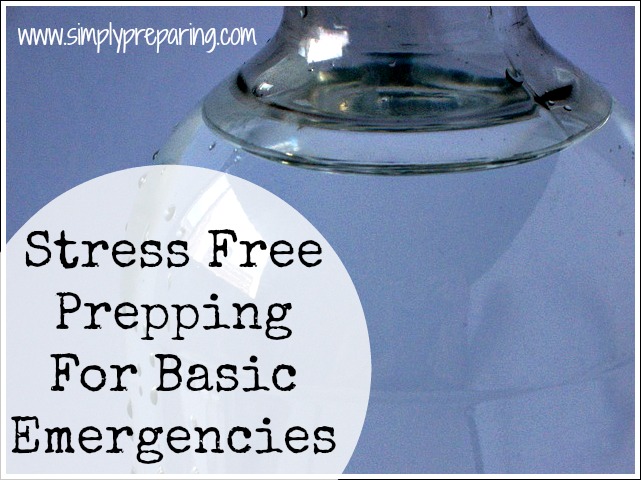 Taking Prepping to a Higher Level
Can you take preparedness to a higher level?  Of course!   Most people start with the basics, get the bug, so to say, and then continue to grow their preparedness goals.  The point is that you don't have to jump onto the Expert Level to make sure your family can make it through a rough time.  And every thing listed above can be purchased either at your grocery store or a big box store, on sale, and often with coupons.
Start simply.  Pick up a few items each time you get paid. Sell some of your stuff that you are no longer using, and put that money towards a prepping goal.    Put your foundation in place and then work to meet your personal preparedness goals.
Self sufficiency is a mind set, an every day way of thinking.   It's a journey to a simpler, less worry filled life.
Where are YOU in your emergency preparedness goals?  How can I help you achieve those goals?