I have a medically complex son, with special needs. My garden is full of plants that will go to make his blenderized diet. Because of this, I don't want to have to use chemical sprays to control the bug population in my garden. As a result, I've tried pretty much everything, and finally have found a winner with my Homemade Garden Bug Spray.
What Didn't Work In My Garden
I started out using a simple diluted blue dish soap recipe. It didn't do much of anything. Scratch that one off the list.
Next, I went to Neem oil. What nobody tells you about Neem oil is that it stinks to high heavens. I'm talking a stomach turning stench that stinks to the inside of your nostrils even after you've taken a shower. Blech. While Neem does indeed work, even on squash bugs, I just couldn't handle the smell.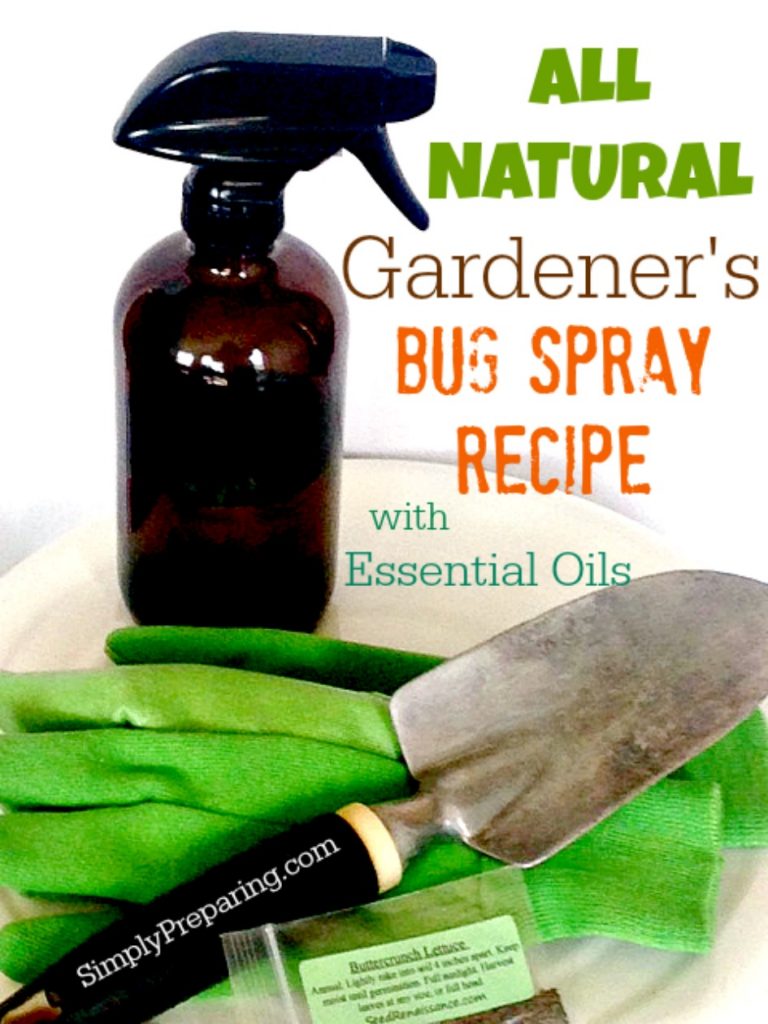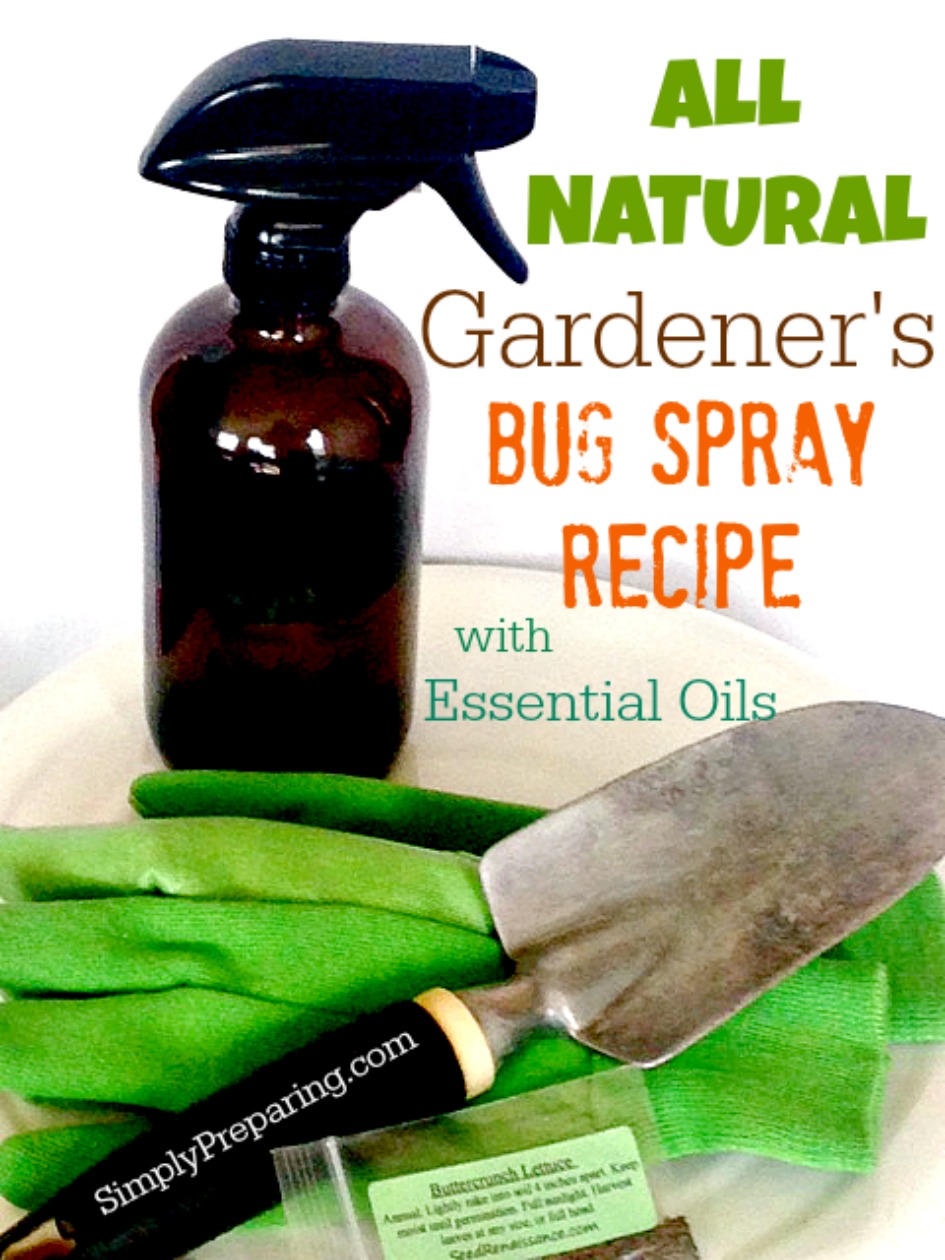 A New Take On An Old Recipe
I have found variations of this recipe all over the internet, using fresh mint leaves and peppers. Unfortunately, I don't always have fresh mint leaves and pepper on hand. However, I do ALWAYS have peppermint essential oil on hand. While the actual ingredients used are important, the amounts of those ingredients can be increased or decreased depending on your garden's needs.
How This Recipe Works
This natural bug spray works because of it's spicy scent. It deters bugs by making the plant leaves something they don't want to eat. Also, if they rub up against it, it can kill them.
Homemade Garden Bug Spray With Essential Oils Ingredients For LARGE Gardens
*this list contains affiliate links
Separate the cloves and peel 2 LARGE HEADS of Garlic. Not those little measly things.
1 Tablespoon Dried Cayenne Pepper
16 Cups Water (1 Gallon)
2 Squirts Biodegradable Dish Soap *this post contain affiliate links
Young Living Peppermint Essential Oil *To Be Added Just Before You Use The Homemade Garden Bug Spray With Essential Oils
Pro Tip: My FAVORITE essential oils are Young Living Essential Oils. Here is how to order Young Living Essential Oils.
The Method
Mince the garlic. Add garlic and red pepper to water and simmer. Remove from heat and allow to sit over night. Strain out the dried cayenne pepper and garlic, and add 2 squirts of dish soap. Pour into 1 Gallon Container.
I wait to add the peppermint essential oil until right before I go to use the spray. You can put this mixture into a clean *this post contains affiliate links gallon sprayer if you'll be using it all in the same day or so.
Adding The Peppermint Essential Oil
I use 1 drop of Young Living Peppermint Essential Oil for every 2 ounces of the garlic/dish soap/pepper liquid. So, for a gallon of the liquid, that would be 64 drops.
However, my garden isn't big enough to need an entire gallon of homemade garden bug spray. So I usually only make about 1/4 of this recipe at a time. Here's what that looks like.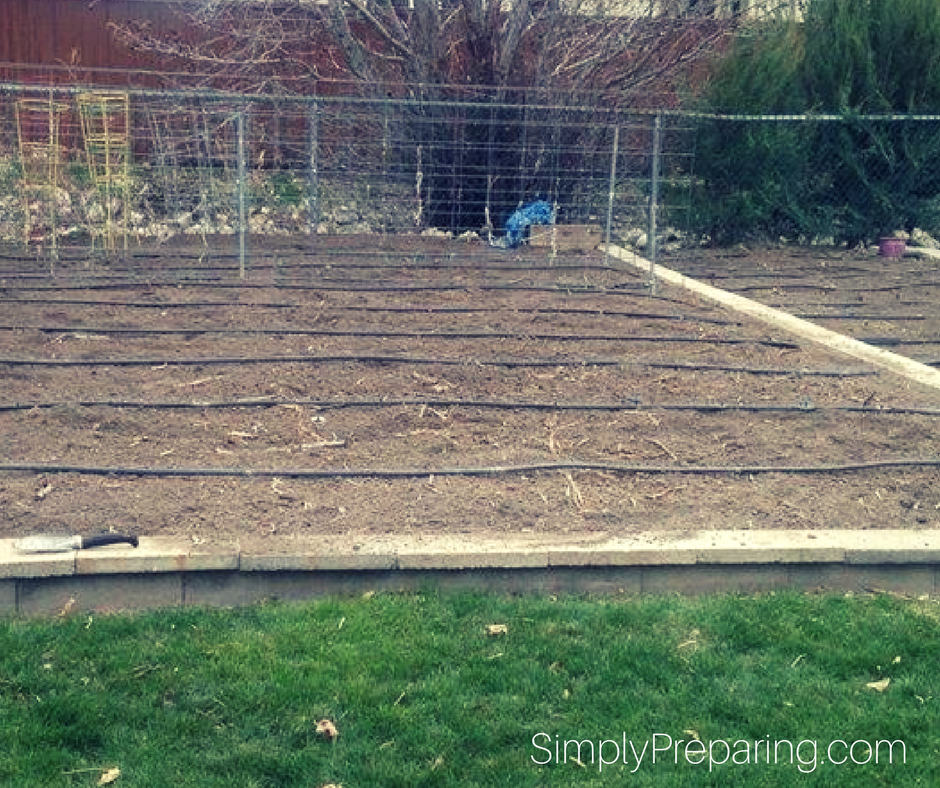 Recipe For Homemade Garden Bug Spray With Essential Oils For Smaller Gardens
1/2 of a LARGE head of garlic, pealed and crushed.
1.5 Teaspoons Dried Cayenne Pepper
4 Cups Water
1 Squirt Dish Soap
16 drops Young Living Peppermint Essential Oil added right before you use this bug spray.
Pour mixture into a *this post contains affiliate links glass spray bottle, which is what I use, or another hand sprayer.
As you can see this isn't a recipe that depends on exact measurements. You will need to shake the bottle well, and several times in between use.
A Few Cautions
TEST THIS SPRAY OUT ON A FEW PLANT LEAVES BEFORE YOU SPRAY IT ON YOUR ENTIRE GARDEN. While this is a perfectly safe recipe, it's always a good idea to do a bit of a spot check. Spray a few plant leaves, wait a day, and check those leaves out before you spray your entire garden.
This is actually a pepper spray. Don't get it in your eyes or on your skin. Wearing protective gear is a good thing.
Don't spray right before a rain storm or during windy weather. Don't overhead water right after you spray, either. This spray WILL wash off and you'll need to reapply it.
Make sure you spray the underside and tops of the leaves. Most bugs, and their eggs, hang out under the leaves. Don't spray the flowers. You don't want the bees getting into this stuff.
So, what do you use to keep garden pests from devouring your garden? Let me know in the comments!
Looking For More DIY Essential Oil Recipes?
Homemade DIY Gardeners Soap With Essential Oils
Simple DIY Facial Toner With Essential Oils
DIY Manuka Honey Recipe For Preppers
Lavender Charcoal Soap DIY Homemade Soap Recipe