If you are anything like me, you've already spent time dreaming about garden seeds for 2013's bountiful harvest. Yes, my favorite garden seed catalogs just might have a few drool stains amongst their already well worn pages. Since playing in the dirt is one of my all time most favorite activities, today I'm going to share with you my favorite garden seed sources.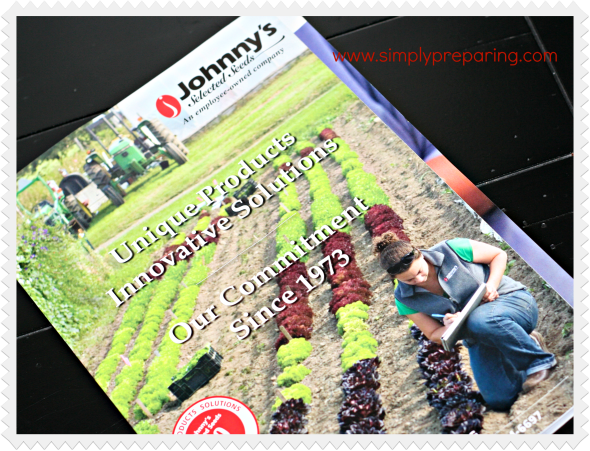 You want to make sure you purchase from companies that are committed to providing non GMO seed. I do not grow out Monsanto seed….period.
While I believe that open pollinated seeds are the best idea (you can save your seeds from year to year) there is a place for hybrids too. In our area I've never had success with an OP pepper. I have to go with a hybrid variety. If I want a tomato before the end August, I need to have a couple early hybrid plants in a different space.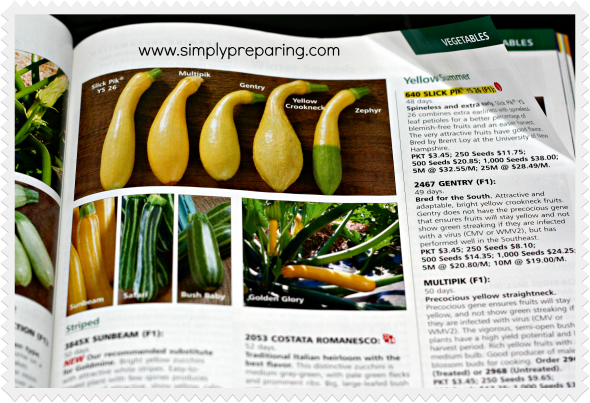 ;
I choose organic seed whenever available, but I do have seed that has been harvested from plants grown organically, but the actual seed that grew the plant wasn't organic.
The seed sources below will provide you with everything from organic, to heirloom, to rare, to ……well you name it!
Johnny's Seed (I've ordered from Johnny's for years and and years.)
I've often picked up packets of Seeds of Change at my health food store. Unfortunately, once Mars bought out Seeds of Change my health food store stopped carrying this brand.
;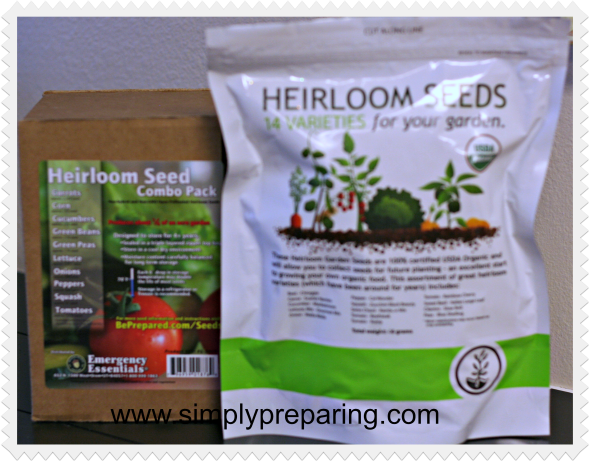 While we are on the topic of seeds, do you have you emergency seed stash? Heirloom, organic seeds that have been packaged to last for long periods of time. The seeds on the left are from Emergency Essentials, the package on the right is from Costco!
Another excellent source of seeds for your area are other gardeners! Experienced gardeners are likely to be saving their seed from year to year. Have a seasoned gardener as a mentor can be a great source of instruction AND seeds!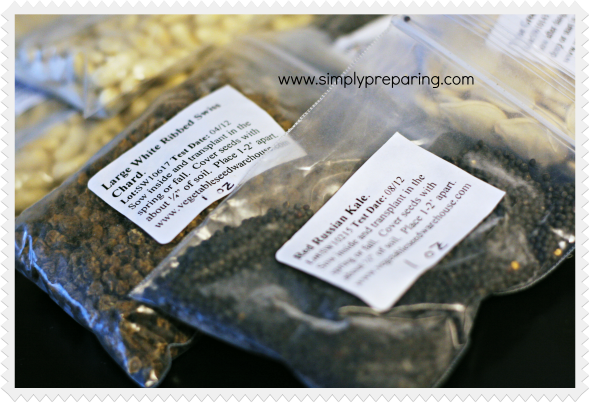 Heck, you could just stroll down to your local grocery store and grab a few packets of easy to grow seed (cucumber, summer squash, pumpkins, lettuce, are a few) and start growing your own food! Burpee has a new organic line that you can find in stores.
Once you have your seeds you can read our post on how to start seeds indoors to get a jump start on your garden.
There is simply nothing quite like being able to walk out to your kitchen garden (or you backyard garden pots filled with veggie plants!) and pick your own dinner. Now is the time to start your planning!
Where are YOUR favorite places to score your favorite garden seeds?