Do you love a man with a beard? Then give our all natural DIY beard oil recipe with essential oils a try! Not only is this beard conditioner perfect for unruly beards, it keeps dry beards flake free. Your man have a smooth beard, and healthy skin underneath that beard too.
BTW, if you need oils I have a FANTASTIC rebate on the Young Living Premium Starter Kit going on right now!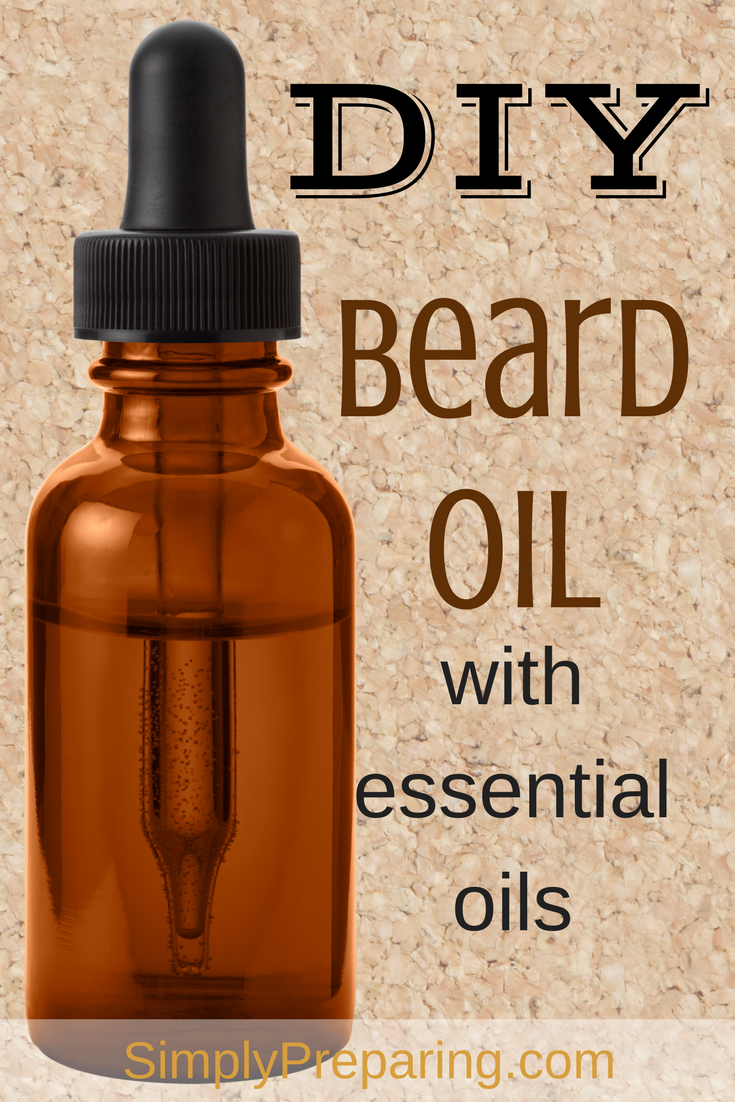 The Benefits Of Our Beard Oils
Jojoba Oil is actually a wax that is liquid at room temperature. It has a fantastic glide and is very conditioning for beard hair. It's lightweight and absorbs leaving no greasy feeling.
Pumpkin Seed Oil has a high level of fatty acids that assist in maintaining smooth skin tone and speeds up the repair of irritated, dry and flaky skin. And it just makes beard hair look grand.
Nutrient-rich grape seed oil is rich in anti-inflammatory antioxidants that work to slow the aging process and prevent outbreaks. Grape Seed Oil is a light oil that absorbs easily. It's also easy to find and cost friendly.
DIY Beard Oil Recipe Ingredients
*this post contains affiliate links
1 Ounce Jojoba Oil
1/2 Ounce Ounce Pumpkin Seed Oil
1/2 Ounce Grape Seed Oil
4 Drops Lavender Essential Oil
6 Drops Frankinense Essential Oil
6 Drops Cedarwood Essential Oil
Dropper Bottle This should fill (to the very top) two 2 ounce dropper bottle, or one 4 ounce dropper bottle.
The Method
This really is simple. Mix all DIY Beard Oil Recipe ingredients into a 2 ounce dropper bottle. Massage 4-5 drops into the skin under the beard and smooth over hair as needed.
Looking For More Essential Oil Recipes?
Homemade Organic Brown Sugar Scrub Bar
Lavender Charcoal Soap DIY Homemade Soap Recipe

Homemade DIY Gardner's Soap With Essential Oils