I'm not a big fan of taking jars of sugar scrub into the shower with me. Water gets into handmade items and can cause all kinds of grief. Instead, I love bringing a Homemade Organic Brown Sugar Scrub Bar with me. Super simple to make, I just break off a piece of the bar and take that with me into the shower.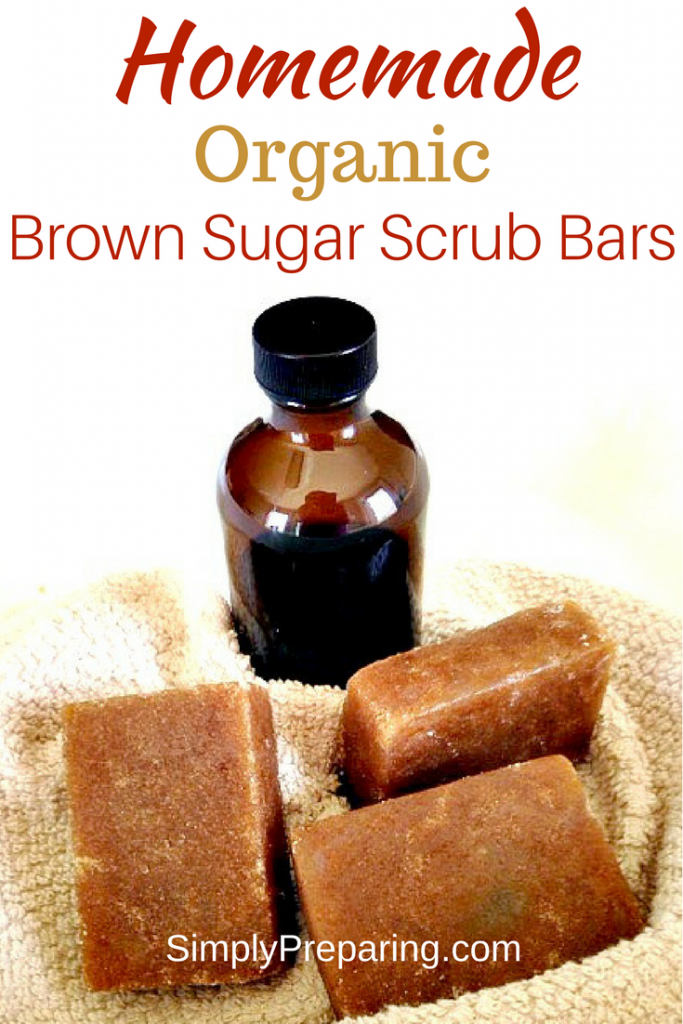 What Makes Our Organic Brown Sugar Scrub Bar Terrific?
The exfoliation from the brown sugar smooths the way for the avocado oil to sink in and soften and nourish skin.
The combination of scents from the organic brown sugar combined with vanilla extract and orange essential oil is a favorite of mine. I also used a honey based melt and pour soup. Don't hesitate to skip the vanilla extract and replace the orange with your favorite essential oil blend.
Ingredients For Organic Brown Sugar Scrub Bar
*this post contains affiliate links
1/3 Cup Avocado Oil
1.5 Cups Organic Brown Sugar
1/2 Cup Honey Melt and Pour Soap Base
5 drops vanilla extract
20 drops Orange Essential Oil ( Here's how you can order Young Living Essential Oils)

Method For Organic Brown Sugar Scrub Bar
1. Melt soap base in microwave safe container (I use a Pyrex Measuring Cup) 20 seconds at a time, stirring well, until it's melted. Watch carefully as scorched soap stinks, and you can't scent over that.
2. Stir in Avocado Oil until well blended.
3. Continue to stir soap until it cools to the point of thickening. This is the hard part to explain. If you add your brown sugar to soap that is too hot, it will melt the brown sugar.
The soap needs to be cool, but still moldable. I stir until a skim starts to form, then I add just a bit of brown sugar and watch to see if it melts. If it stays pretty much solid, pour in the rest and then add vanilla extract and orange essential oil.
4. Scoop mixture into your silicone mold. Allow your organic brown sugar scrub bar to totally firm up. Remove bar from mold, and allow to dry out for at least a day before you use it.
PRO TIP: Depending on your skin type you may want to increase the oil to 1/2 cup or decrease it to 1/4 of a cup. After I add in the brown sugar, vanilla extract and essential oil, I have to scoop the mixture into the mold, it is too thick to pour. Play around with it until you hit your perfect mix of oil and brown sugar to meet your moisturizing needs.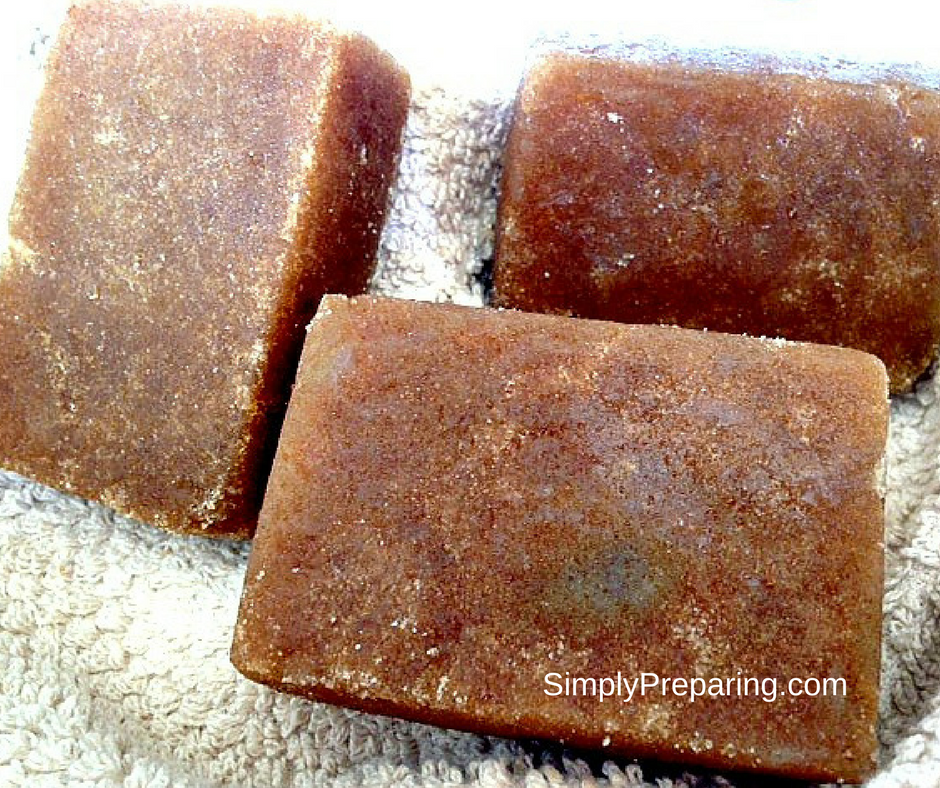 Like Making Your Own Bath And Body Stuff?
I love making my own bath and body products, along with my own skin care items. I like knowing exactly what is in them. Custom blends are a must for me too. So, if you like making your own stuff too, here are some other essential oil recipes I think you will really like!
Homemade Herbal Milk Bath Essential Oil Recipe
Simple DIY Facial Toner With Essential Oils
Homemade DIY Gardener's Soap With Essential Oils