Thanksgiving has to be one of the best times of the year for prepping on a budget. Loss leaders are the items stores deeply discount to get you in the door in hopes you will buy the rest of your meal there. I admit, I am a lazy couponer and deal shopper at best these days but this is one week that all the ads are spread out and my strategies kick in. Especially if money is tight for prepping this week your extra $5-$10 will yield you much better results than most others throughout the year.
Loss leaders at Thanksgiving center around foods that are great for 2-3 years of shelf storage. I was able to pick up all of the below canned goods for less than 69 cents a can. The soups and veggies were 50 cents each.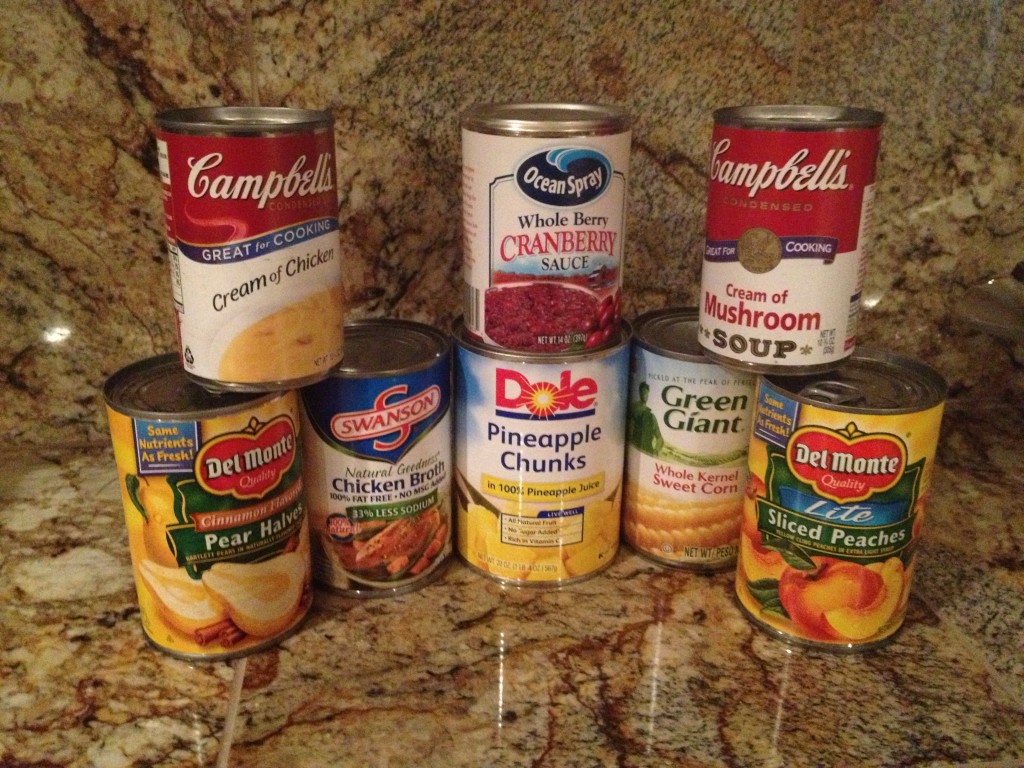 I know Walmart price matching can be a pain for some. My store is really nice about it so I just gathered all my ads, made a list and headed in for one big stock up.
Here is a list of great prepping items to be looking for on sale the week of Thanksgiving:
Turkeys-Buy as many as you have space for in the freezer. Or plan to can the meat or make chili or soups with them to can.
Canned Fruit– pineapple, peaches, pears, cranberries are all good choices.
Canned Soups-Broth, Cream of Mushroom and Chicken are big this week. Broth takes the place of water when cooking rice or beans so you are helping to up your water storage with that one as well.
Canned Pumpkin-This is a biggie if you have pets.
Jarred Gravy-Will make emergency foods taste a little better!
Pumpkin, Squash, Onions, Potatoes and Sweet Potatoes– All of these store well if you can 'root cellar' them. For those of us that have no ability to root cellar, there are many creative ways to can or dehydrate these veggies to store. My favorite ways to use a bounty of pumpkin is on ParkerMama's blog.
Butter– I freeze mine but I know it can be canned.
Flour-If you would like to store it for more than a year, you can put it in airtight mylar containers. I'll post a tutorial soon on how to do this easily.
Sugar, Karo Syrup and Honey-check how long Karo lasts cause it's not something I use.
Salt-You need salt in your diet in an emergency. It also works well to cure and preserve foods and has actually been used as currency throughout the word. It's amazing what this undervalued thing that sits on our table is useful for!
Check expiration dates as you are shopping. Digging around a bit can produce dates almost a year apart. During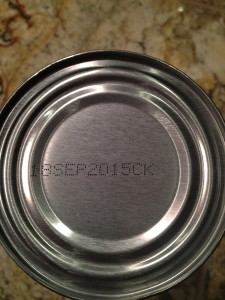 my shopping I was able to find 2015 dates in most cases.
I'd love to hear from you:
I am not a canner so if you are and have good links to share, please leave them in the comments.
What's missing above? Is there something great I forgot to share?