Storing water is only the first step in your emergency water preparedness plan. While we've shown you ways to store water for an emergency, you're going to want to have a way to filter and purify outside drinking sources..
 Filtering and Purifying Water
Filtering and purifying water are two different steps.  Filtering removes things the eye can see from water, such as bugs, twigs and leaves.
Purifying removes things the eyes can't see, such as germs and bacteria that can not only make you sick, but kill you.
*this post contains affiliate links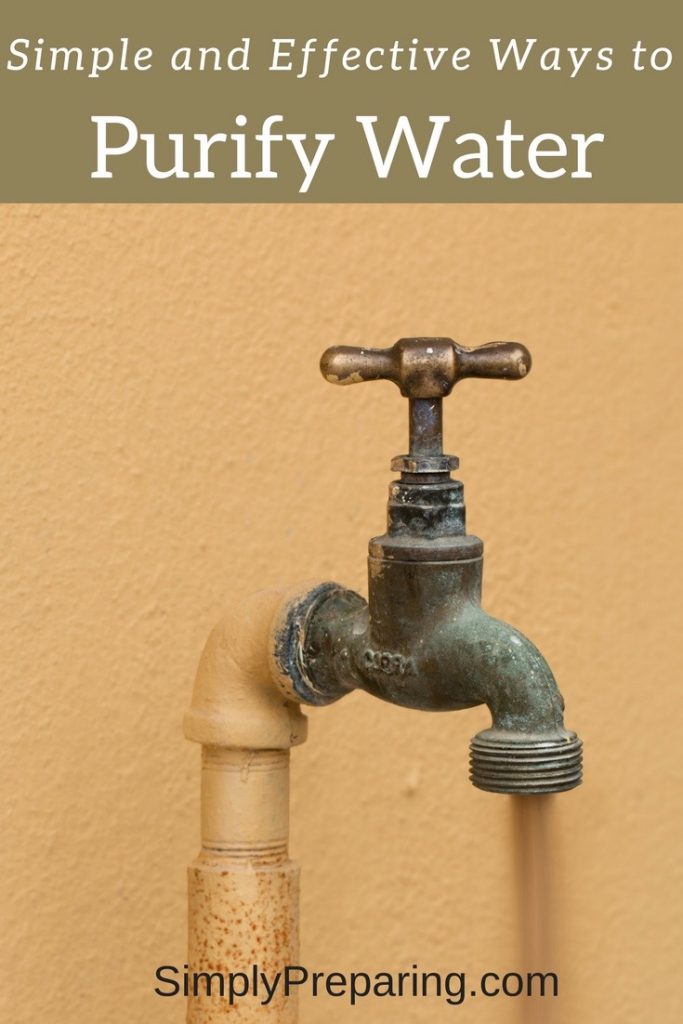 Safe Drinking Water
First filtering potential drinking water and then purifying it is the best practice in order to have safe for your family in an emergency.
There are a lot of ways to accomplish this.  Straining.  Homemade filtering systems.  Bleach.  Pool Shock.  Boiling.
Luckily, there are commercial options available now that make the need to filter and purify water much, much easier.
Bonus:  They don't cost a fortune!
Filter and Purify Water With A LifeStraw
Portable and very affordable, you throw a LifeStraw into each family member's 72 hour kit, and you will have an easy way to both filter up to 1,000 liters (264 gallons) of water and remove:
99.9999% of waterborne bacteria, including E-Coli
99.9% of waterborne protozoan parasites, including Giardia & Cryptosporidium
Bonus:  No funky after taste, they way you would get by using bleach to purify water.
LifeStraw Mission Water Purification System
Looking to purify water on a larger scale during an emergency?   Take a look at the LifeStraw Mission Water Purification System.  
This system uses a high volume gravity filter to filter and purify 4755 gallons of water.   Ideal for group and family emergency preparedness situation.
Pour the water into the top, and clean water comes out the bottom.  How much easier can it get?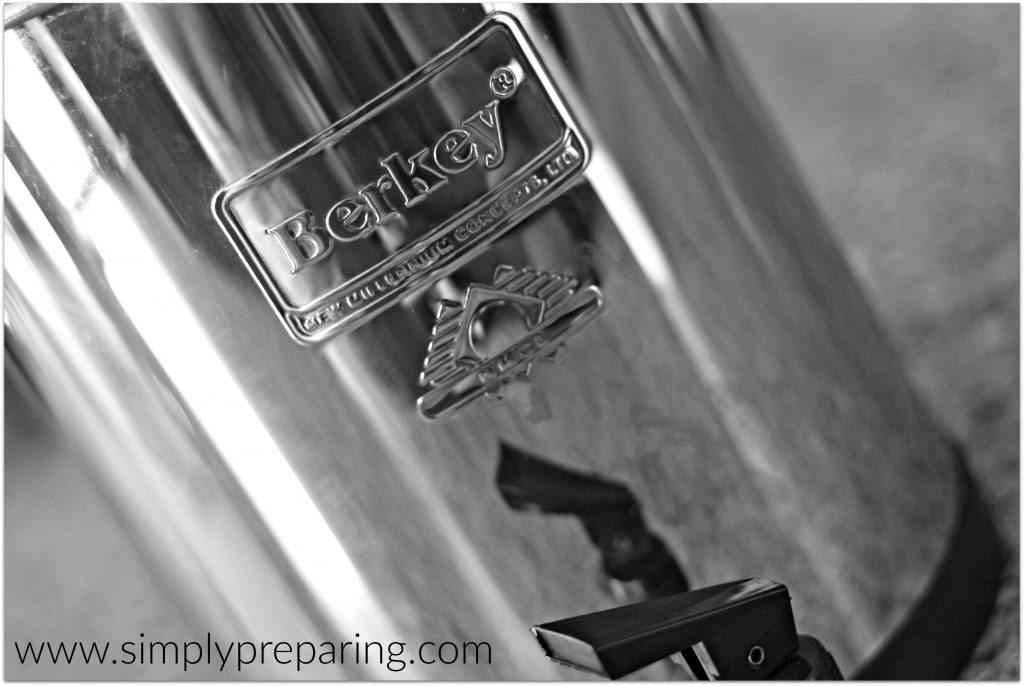 Filter and Purify Water Long Term With A Berkey
The aftermath of an emergency can leave municipal drinking facilities scrambling to provide clean water.  Just ask any one that has been slammed by hurricanes and flooding.  Even after the taps are turned back on, the water flowing through them can be of questionable quality.
Berkey systems filter both treated water and untreated raw water from such sources as  lakes, streams and stagnant ponds.  The Berkey is made to tackle hostile environments where electricity, or treated water isn't available.  No more having to worry if your tap water is safe to drink.
The Big Berkey
The Big Berkey system removes pathogenic bacteria, cysts and parasites, while reducing harmful chemicals such as herbicides, pesticides.
The Big Berkey system has a storage capacity of about 2.25 gallons (8.5 liters) and will filter approximately  12-15 gallons a day.  It's the perfect size to keep on a kitchen counter top or by the sink.
Get A Water Filter NOW
Without access to safe drinking water, you have a life span of three days.    Three days.  Yet for the cost of a few lattes, you could provide you family with a simple and effective way to filter water with a LifeStraw.
Don't wait until an emergency is knocking at your door.  Add a water filter to your emergency kit today.
P.S.
Come and join us!
I have a theory that the reason so many people aren't prepared for emergencies isn't that they aren't concerned, but they simply don't know where to start, and it's so easy to become overwhelmed.
Let's talk not just about what we need in order to be prepared for an uncertain future, but how to use what we have too.
Save
Save
Save