Good morning everyone! Today's Sunday Skill will take you more time to gather the 3 ingredients than it will to make your fire starter. Super simple but a great thing to show the kids now that they know how to light a match and you'll have some wonderful fire starters for camping or to carry in your bug out bag in the end.
Cotton ball fire starters burn for quite a bit of time allowing you to quickly get kindling lit and a good fire going. In order to make your fire starters you need 3 things: cotton balls, petroleum jelly (vaseline) and a container to keep them in. I like to use old prescription medicine bottles as containers. If I was making this for a bug out bag I would use a smaller prescription bottle that would fit about 5 balls smashed in.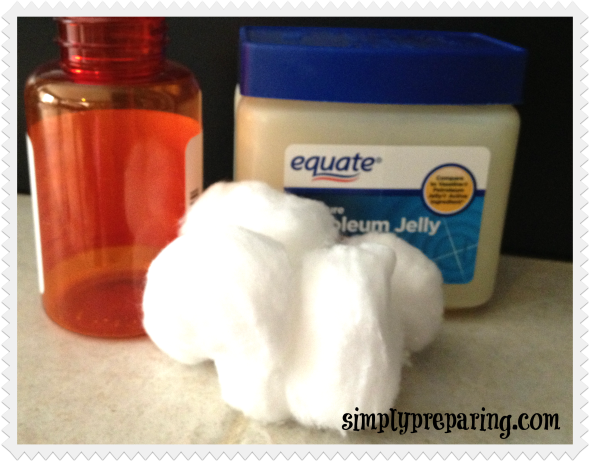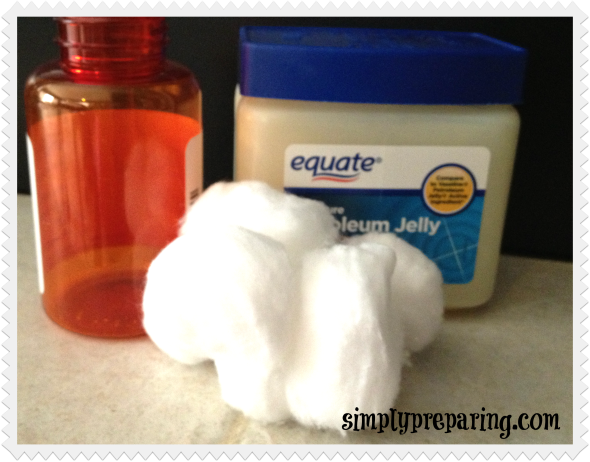 Simply swipe each cotton ball into the petroleum jelly. I use my fingers to work it into the cotton fibers well (plus, its a good way to moisturize my hands). Then store the soaked cotton ball into your container. It will last forever like that since the petroleum is oil based.
These guys have a great video on it and show the difference in the burn times if you want more information.