The Israeli Bandage was created by the Israeli Defense Force to save lives during combat. The pressure applicator on an Israeli Bandage exerts 30 pounds of pressure to a wound area, effectively treating the bleeding from a traumatic hemorrhagic wound. A sterile dressing that can be used for many kinds of wounds, it should be in every emergency kit.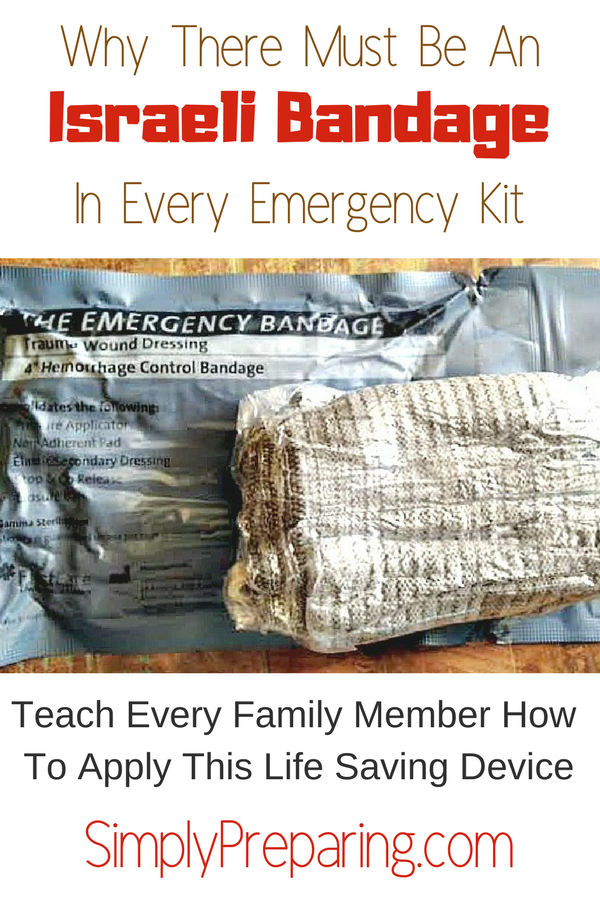 What Can The Israeli Bandage In Your Emergency Kit Do?
The Israeli Bandage is highly versatile. Use it for puncture wounds, deep lacerations, and even gunshot wounds. The wrap will bind a splint in place, and used as a tourniquet.
How To Use An Israeli Bandage
1. First, open the outer and sterile inner packaging.
2. Next, place the sterile pad over the wound in such a way that the pressure applicator is off set, or to the side of the wound. Use the the long end of the wrap to wrap over the sterile pad, and under and over the pressure applicator, wrapping tightly.
3. Use the closure bar to keep the emergency bandage closed.
Confused? Don't worry. You'll find the simple to follow directions for the emergency bandage on the back of every package package.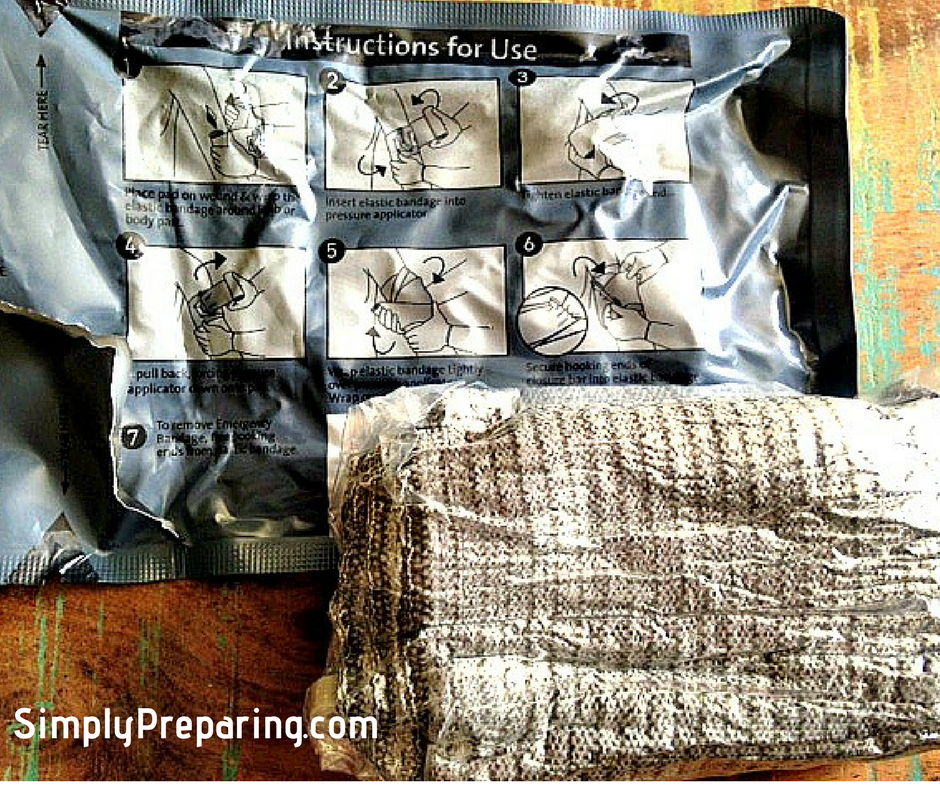 PRO TIP: Purchase an extra Israeli Bandage to practice with. Also, teach your kids how to place an Israeli Bandage.
How This Bandage Can Save You Money and Space In Your Emergency Kit.
Because you add this emergency wrap to your first aid kit, you can remove triangular bandages, large dressings, and bulky rolls of gauze.
What Sizes Do Emergency Bandages Come In?
*this post contains affiliate links
You will find these bandages in the following sizes:
12 inch width that is designed to be used for abdominal injuries and amputations.
Pro Tip: Finally, add a package of QuikClot Advanced Clotting Hemostatic Gauze for more serious wounds.
Get Serious About Your Medical Gear
The most Simple 72 Hour Kits and Checklists must include an Israeli Bandage. While you're at it, add one to each of your car emergency kits too.
Have you ever used an Emergency Bandage like this one?