How did it become the norm to think that good skin care had to cost a fortune? Luckily, the move toward natural living is proving this wrong. Great skin care be affordable. Make our Simple DIY Face Serum With Essential Oils to see what we mean.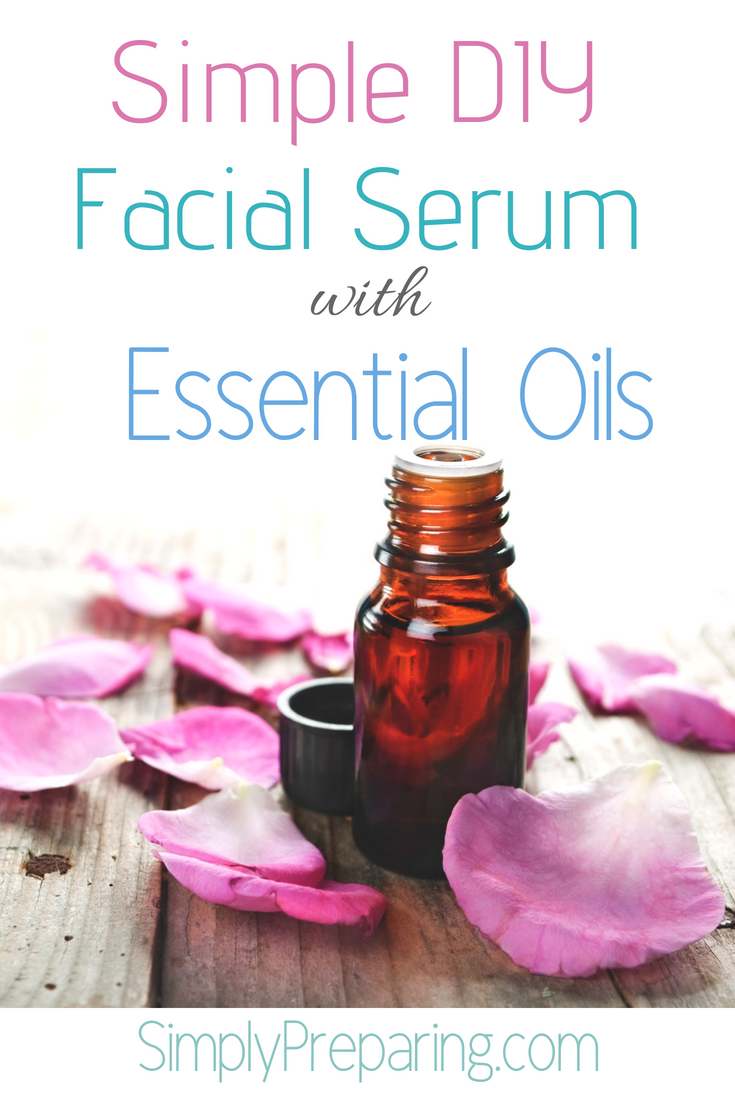 The Benefits of Rosehip Seed Oil
Due to fatty acids like linoliec, linolenic, and oleic acid, Rose Hip Seed Oil easily absorbs into the skin. A terrific carrier oil for both dry and mature (ahem) skin.
Finally, Rosehip Seed Oil is a great addition in many skin care products, like lip balms and even bath bombs. Therefore, it is an oil you want to always have on hand.
Simple DIY Face Serum With Essential Oils Ingredients
Containers: 1/2 ounce dark Boston Round bottle with dropper OR 10ml roll on bottles with metal roller balls.
PRO TIP: Hosting an essential oil Make and Take? Go with these 3ml/0.1oz MINI glass roller bottles.
1/2 ounce Organic, Unrefined Rosehip Seed Oil
4 drops Frankincense Essential Oil
2 drops Helichrysum Essential Oil
3 drops Lavender Essential Oil
2 drops Carrot Seed Essential Oil
Next, combine ingredients by rolling bottle in your hands to disperse everything evenly. Apply a SMALL amount to face after washing.
PRO TIP: If using roller bottles, make up your Simple DY Face Serum in one of these 4 ounce squeeze bottles, and then squeeze the amount needed into each roller bottle.
Looking for a high quality company to order your essential oils from? My choice is Young Living. Here is how you can order Young Living Essential Oils too!
Other Uses For This DIY Essential Oil Recipe
This is a terrific recipe to help reduce the appearance of scars anywhere on the body!
Love DIY Essential Oil Recipes?
Simple DIY Facial Toner With Essential Oils
DIY Manuka Honey Recipe Cause, medical honey is pricey. Like sell your first child pricey.
Lavender Charcoal DIY Homemade Soap Recipe
Frugal Laundry Hacks: Wool Dryer Balls QUIT buying dryer sheets!