Manuka Honey is gaining in popularity today. Unfortunately, it's expensive. Really expensive. This DIY Manuka Honey Recipe is a homemade alternative I use and enjoy.
Properties of Manuka Essential Oil
Steam distilled from the leaves and stems of the plant, Manuka oil has a woodsy, slightly sweet scent. Manuka essential oil can be compared to Tea Tree essential oil, as Manuka oil benefits the skin in a similar way.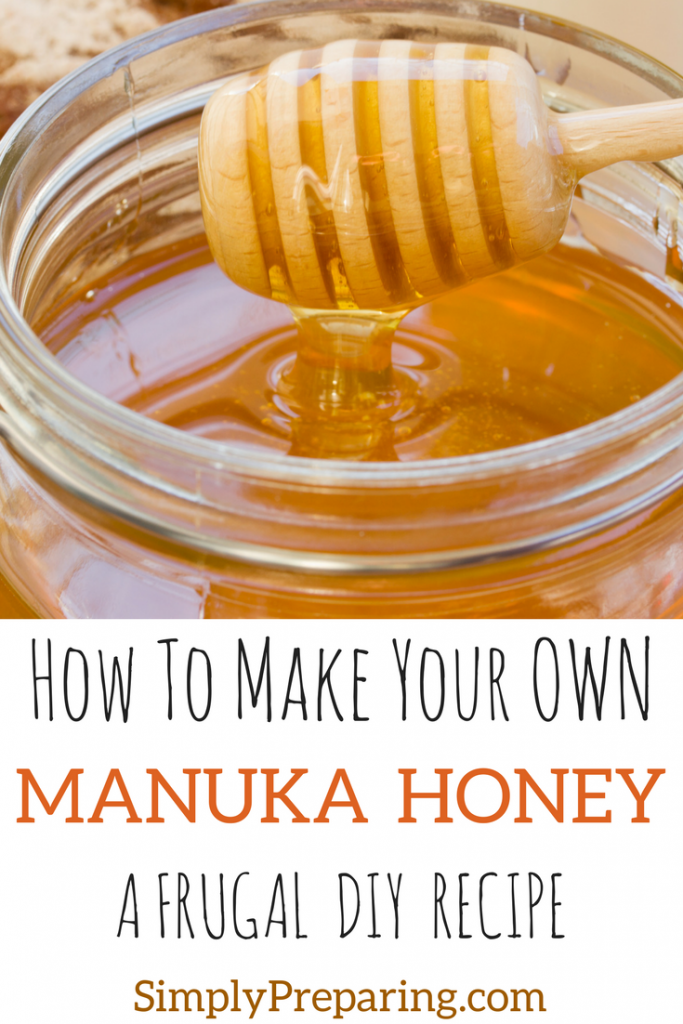 DIY Manuka Honey Recipe Ingredients
*this list contains affiliate links
* Raw Honey Preferably organic.
* Young Living Manuka Essential Oil
* A tight fitting lidded glass jar. I really like these jars to store my Manuka Honey Recipe in. I love the labels and pen they come with.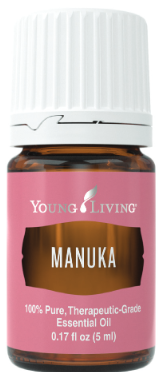 Pro Tip: New to Essential Oils? We've put together a way to help you learn about essential oils for prepping.
Steps To Make DIY Manuka Honey Recipe
In a 4 ounce glass jar combine 4 ounces of honey with 8 drops of Manuka Essential Oil and stir. Keep tightly covered.
Lookie there! You've just saved yourself a LOT of money!
Pro Tip: Let Me Show You How To Order Young Living Essential Oils, AND save $25.00!
A Word Of Caution!
Unlike the store bought Manuka Honey, our DIY Manuka Honey Recipe is meant for TOPICAL USE ONLY!
No Time For A DIY Manuka Honey Recipe?
Life's busy. Sometimes a little bit of convenience is worth the cost. Have no fear! Manuka Honey is available for purchase. It comes in different UMF Levels of UMF 5+ (Authentic), UMF 10+ (Premium), UMF 15+ (Super Premium) and UMF 20+ (Ultra Premium).
PRO TIP: The higher the UMF rating, the stronger the taste of the Manuka Honey. If you plan on using this brand internally, you've been forewarned.
Medical Grade Honey
Looking for other types of honey for your Emergency Preparedness and Prepping needs? We've done the research on Medical Grade Honey for you!

How do you use honey for prepping and self reliance?
Pro Tip: Essential Oils aren't just for honey! We've got a couple of fabulous soap recipes using Essential Oils just for you! Check out our Embossed Soap Making Tutorial and our DIY Lavender Charcoal Soap Recipe.