We are living in uncertain times, where the ability to be self reliant could be the difference between living well, and merely existing. For example, who knows what will ultimately happen to our ability to access health care? To that end, I'm sharing with you the 10 Top Essential Oils for Prepping.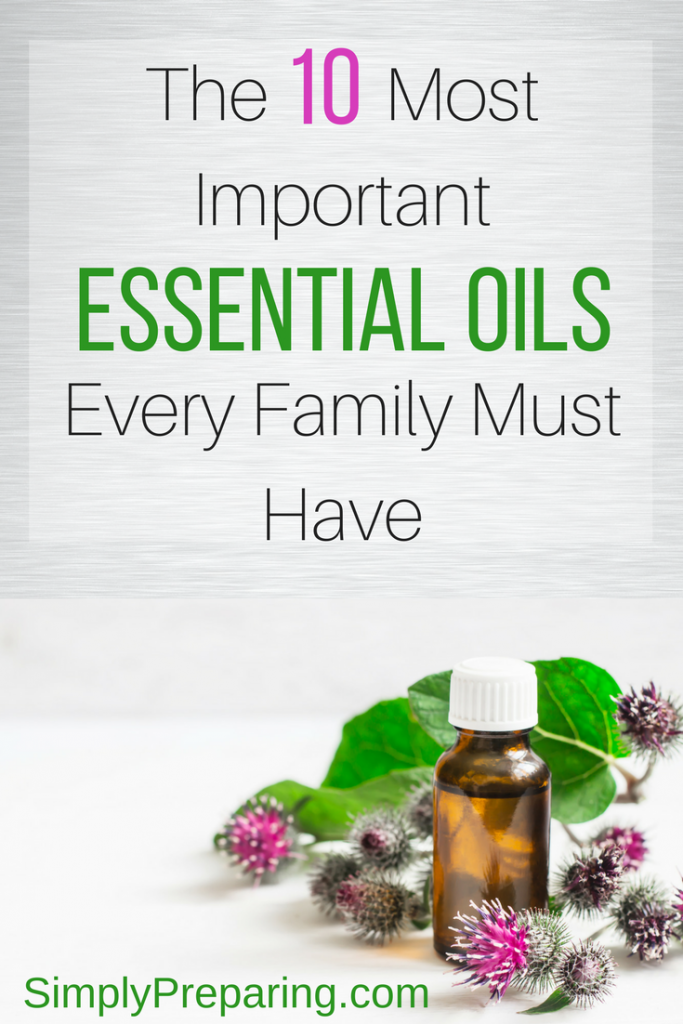 Compliance And Essential Oils For Prepping
Unfortunately, because of regulations, I'm not able to share with you everything each oil can do to benefit your family. It's my hope what I can share will provide you the inspiration needed to begin learning more about essential oils for prepping. In addition, it is my firm belief that essential oils can help your family be better prepared for an uncertain future.
Young Living Vitality Oils
Perfect for adding flavor to your favorite foods or using as dietary supplements, the Vitality line of dietary essential oils gives you the freedom to share and explore some of our best-loved essential oils in a variety of nutritious and delicious ways. Discover Vitality—for food, for family, for life!* -Young Living
Lemon Vitality Essential Oil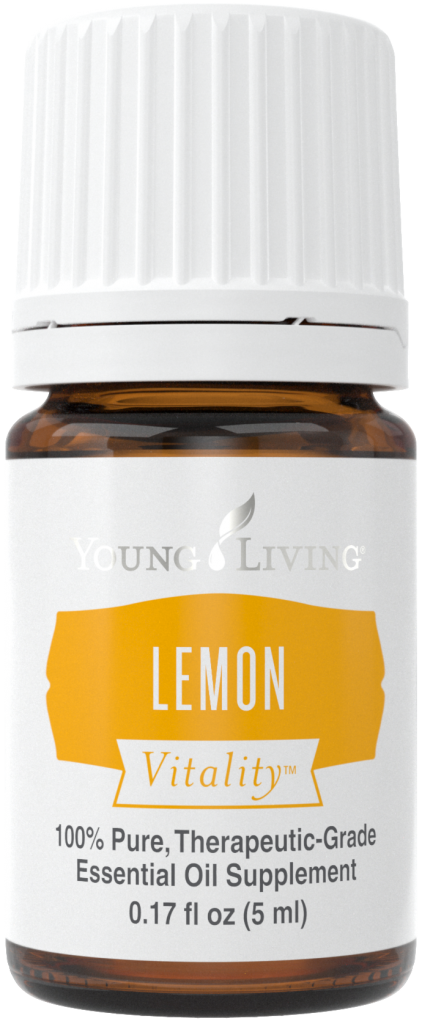 • Provides an invigorating citrus flavor
• Has antioxidant properties*
• Supports the immune system*
• Provides circulatory support*
• Contains cleansing properties*
-Young Living
Copaiba Vitality Essential Oil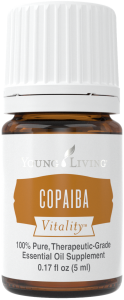 Steam distilled from the gum resin of the Brazilian copaiba tree, Copaiba Vitality essential oil has a robust,earthy flavor with notes of honey.
When taken internally, Copaiba can promote overall wellness and may be an important part of a daily health regimen.* -Young Living
DiGize Vitality Essential Oil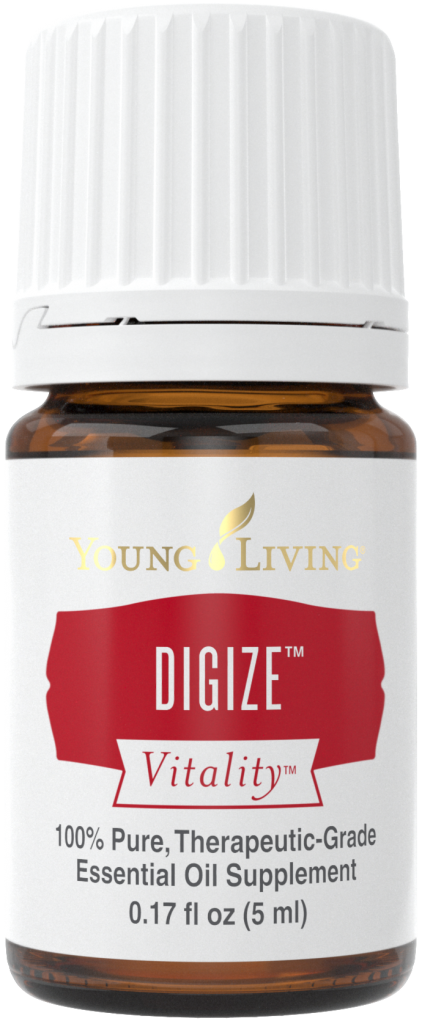 Use DiGize Vitality essential oil to help you enjoy each and every meal! This proprietary blend of Young Living essential oils is a great mealtime companion and addition to your wellness regimen. * -Young Living
Thieves Vitality Essential Oil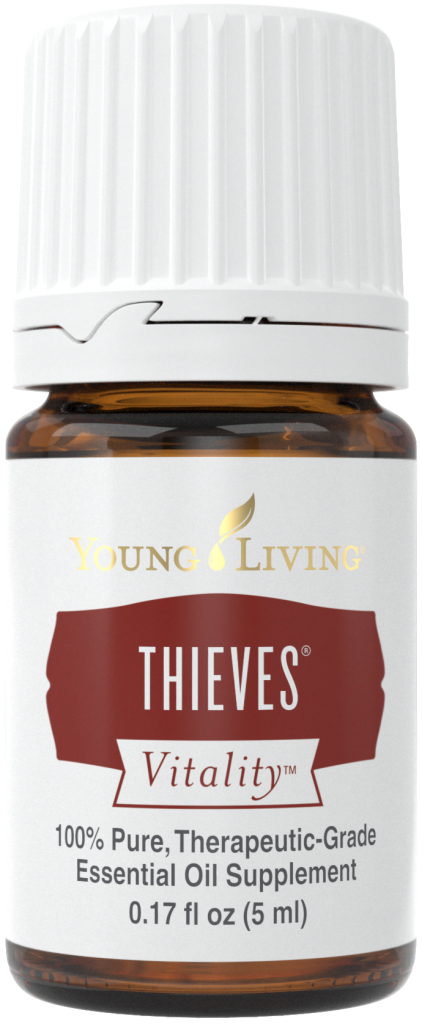 With Young Living's Thieves Vitality essential oil you can support overall wellness and a healthy immune system* with just a few drops. Additionally, Thieves Vitality may also help support a healthy respiratory system when taken internally*. -Young Living

Peppermint Vitality Essential Oil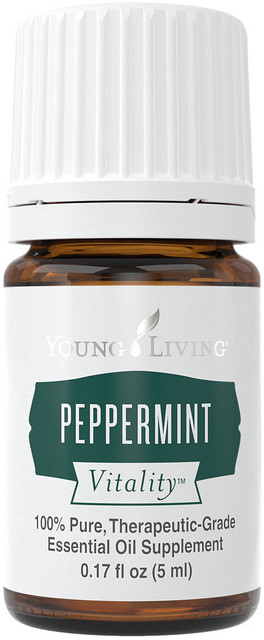 Peppermint Vitality essential oil (Mentha piperita) has a bright, cool flavor, with benefits that include gastrointestinal comfort and normal digestion support, in addition to its great taste. Therefore, as a dietary supplement, Peppermint Vitality oil can support healthy gut function and digestive efficiency.* –Young Living
Peppermint is my personal favorite of the Top 10 Essential Oils for Prepping.
Young Living Essential Oils
Experience singular notes of pure bliss. As a result, these powerful essential oils, lovingly harvested from farm-grown plants and herbs, bring out the very best in you each and every day.
PRO TIP: How To Order Young Living Essential Oils
Lavender Essential Oil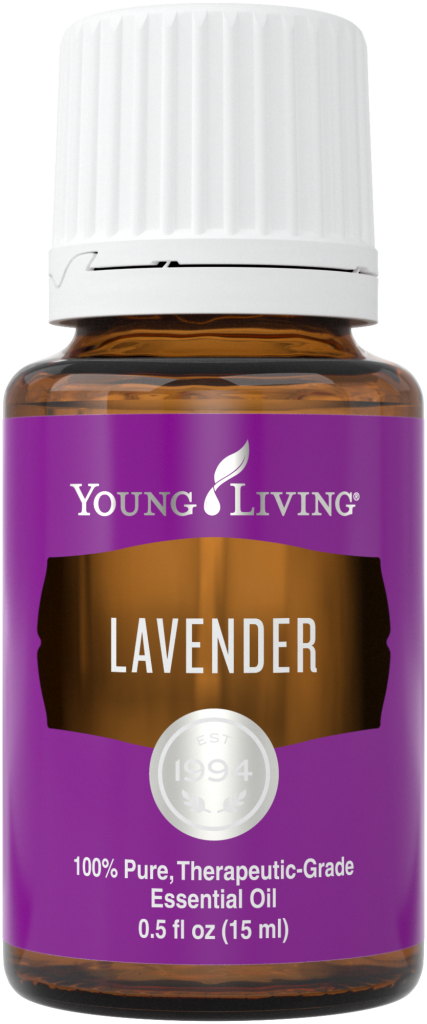 Because of it's versatility, Lavender is a favorite of the essential oils for prepping. From skin care products to relaxing routines, this oil can infuse many areas of your preparedness lifestyle.
In addition, Lavender essential oil is thought to:
Promote feelings of calm and fights occasional nervous tension*
Have balancing properties that calm the mind and body *(because the end of the world is going to be stressful, people) Lavender is a Top 10 Essential Oil for Preppers.
Cleanse and soothe minor skin irritations*
Be soothing to the skin after a day in the sun*
Reduces the appearance of blemishes*
-Young Living
Another way to enjoy the benefits of Young Living's Lavender Essential Oil is in soap! Our Lavender Charcoal Soap DIY Homemade Soap Recipe highlights these glorious benefits!
We here at Simply Preparing ditched our toxin filled dryer sheets and replace them with wool dryer balls and Lavender Essential Oil! Get all the details here: Frugal Laundry Hacks Wool Dryer Balls
Frankincense Essential Oil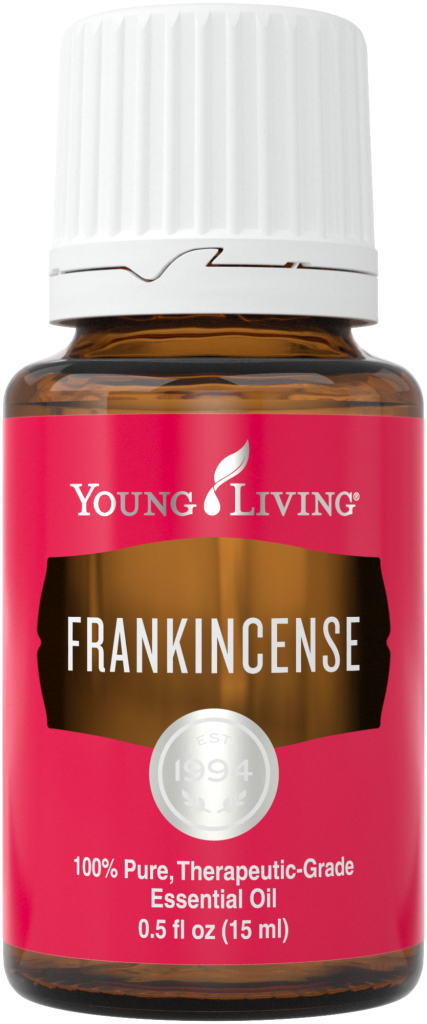 Frankincense essential oil has an earthy, uplifting aroma that's perfect for grounding and spiritual connectedness. Create a safe and comforting environment when you diffuse or inhale this empowering oil—a perfect opportunity to collect your thoughts. When you seek purpose or engage in prayer or meditation, use this oil to enhance your experience. –Young Living
Frankincense could be a good oil to help increase our focus during times of upheaval.
We've added a few drops of Frankincense Essential Oil to our almost famous Simple DIY Facial Toner With Essential Oils
Young Living Essential Oil Blends
Invigorate your senses and transform your day with essential oil blends carefully crafted by D. Gary Young with you in mind. -Young Living
Citrus Fresh Essential Oil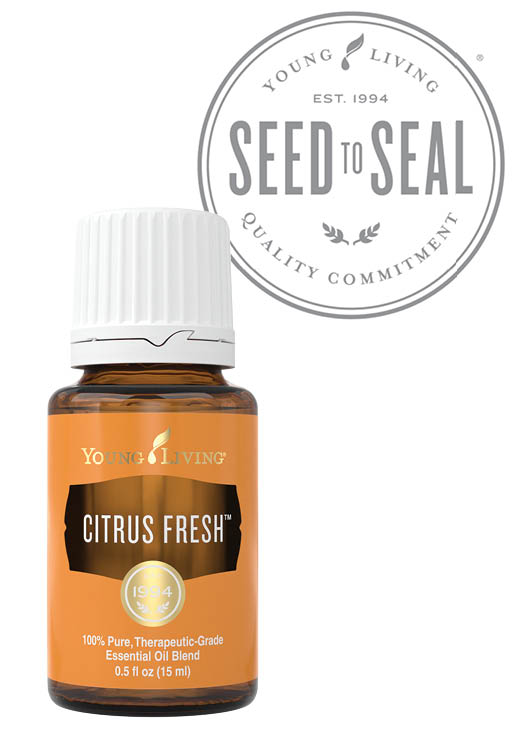 Much as I hate to remind you, emergencies can bring smells. Because these smells won't be pleasant, I include Citrus Fresh to our list of the Top 10 Essential Oils for Prepping.
Place a few drops of Citrus Fresh on cotton balls and stash them wherever necessary. As a result your living space will smell clean and fresh. Create an on-the go air freshener with a spray bottle, distilled water, and Citrus Fresh. Keep it in your bag to freshen up public restrooms, work places, etc.
We love to make soap with Citrus Fresh Essential Oil! Our Homemade DIY Gardener's Soap Bar with Essential Oils is a fan favorite!
PanAway Essential Oil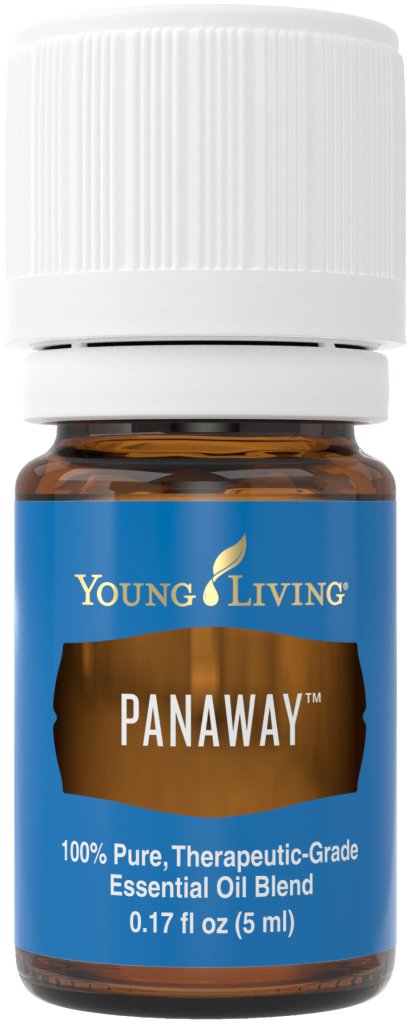 Popular PanAway® oil uses include applying it to tired muscles after exercise, or to the neck and back any time of day to enjoy its soothing and stimulating aroma. –YoungLiving
Seems like Panaway is the perfect oil to reach for after a long day of Zombie hunting, making this one of our essential oils for prepping.
Reminder! Here's how you can order the Top 10 Oils for Prepping in a Young Living Premium Starter Kit!
Raven Essential Oil Blend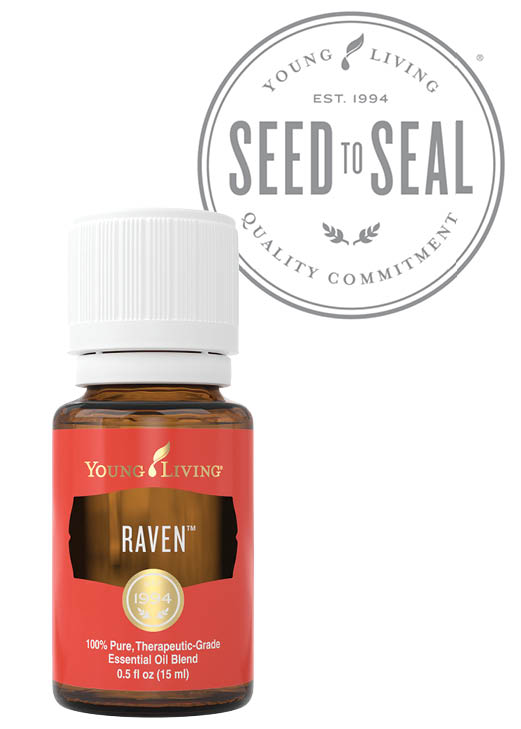 Raven™ is a cleansing blend of Ravintsara, Peppermint, Eucalyptus Radiata, and other essential oils. Raven creates a cooling sensation when applied topically to the chest and throat. –Young Living
For days filled with strenuous prepping, rub properly diluted Raven on the back of the neck before you get started.
And the 11th Essential Oil Every Prepper MUST Have…..
Okay. Okay. I know the title of this post is the Top 10 Essential Oils For Preppers, but seriously. I can't let this post come to an end with out adding one of my all time favorite, most reached for essential oil, Manuka.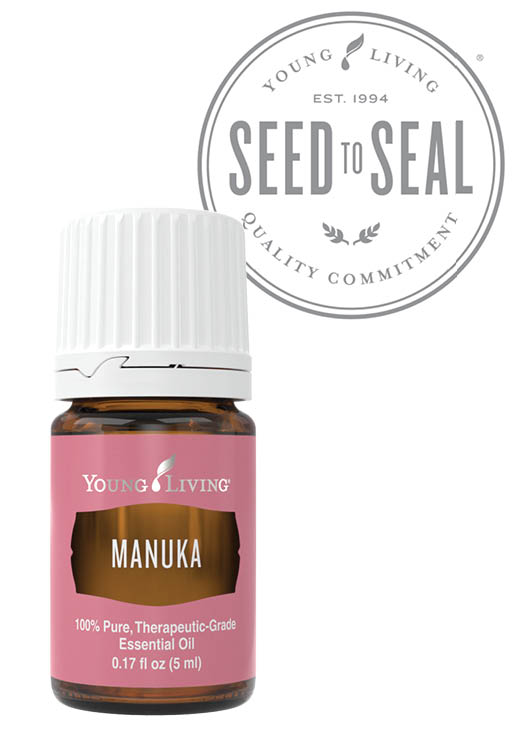 Manuka essential oil comes from the myrtle family, Myrtaceae, and is native to Australia and New Zealand. Steam distilled from the leaves and stems of the plant, Manuka oil has a woodsy, slightly sweet scent. Manuka essential oil can be compared to Tea Tree essential oil, as Manuka oil benefits the skin in a similar way.
My favorite way to use Manuka Essential Oil can be found in our DIY Manuka Honey Recipe for Preppers. Let's face it. Medical Honey is expensive. Making your own makes sense……and SAVES A BUNDLE!
Who should invest in the Top 10 Essential Oils For Prepping?
Families that plan on bugging in during an emergency.
Families that plan on bugging out during an emergency.
Moms concerned with the physical and emotional well being of their family members.
Any parent wanting to add another level of protection to their emergency first aid kits.
Anyone with an interest in making handmade soaps, lotions, bath bombs, shampoo, etc.
Anyone who would like to save 24% on their personal essential oil purchases!
How To Order The Top 10 Oils For Prepping
Ready to arm your family with the Top 10 Essential Oils For Preppers? It's easy! Simply click on over to our How To Order Young Living Essential Oils page and we'll walk you through it step by step! The most affordable choice would be to order a 2018 Young Living Premium Starter Kit, which includes ALL 10 Top Oils For Prepping!

I'm Ready To Order A 2018 Premium Starter Kit Right Now!
If you feel ready to order without any further help, click below and you'll be taken directly to our ordering page!
Or, if you'd like us to walk you through the process, head on over to our How To Order Young Living Essential Oils post!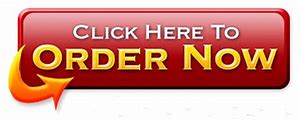 *These statements have not been approved by the FDA. Young Living products are not intended to diagnose, treat, cure or prevent any disease.