The 2018 hurricane season is predicted to be even worse than 2017. It seems like every year people wait until the storm warnings begin to think about getting prepared. Don't find yourself standing in long lines for the bare basics to survive hurricane season. Get your family ready now.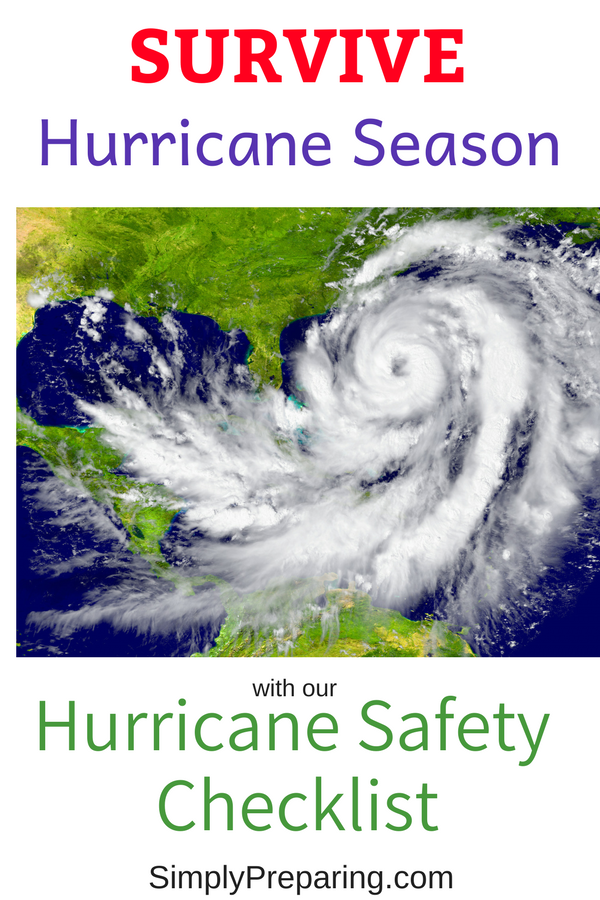 Don't Fall For These Hurricane Myths
First of all, lets get some of the myths associated with hurricanes out of the way, shall we?
Myth #1: Tape Your Windows Before A Hurricane. Nope. When high winds hit an untaped window, the pieces of glass shatter into a zillion pieces. However, when high winds hit a taped window, the pieces of glass break into big pieces that could really do damage to you. The zillion little pieces might take longer to clean up, but at least you'll still be able to clean them up.
Myth #2: Crack Open Your Windows To Stabilize Pressure. Buildings aren't airtight. They aren't going to explode during a hurricane. But, opening a window will allow violent wind into your home. And when that wind gets in, it's going to look for a violent way out.
Myth #3: I Only Need To Board Up The Windows Facing The Water Since when do hurricane winds only blow in one direction? Plus, boarding up your windows protects things from the outside flying through your windows into you home. BTW, if you do plan to board up your windows, have them pre-cut and ready to go.
PRO TIP: *this post contains affiliate links Each window you board up will require 4 windstorm window clips. Get them before the storm season starts.
Myth #4: Leaning Against A Door Or Window Being Blown In By Wind Pressure Will Save It From Breaking. Blink. For the love of Pete, if it looks like a window or door is bending due to fierce winds, get the hell away from it.
Myth #5: Hurricanes Only Strike The Coasts. I'm Too Far Inland. Famous Last words.
How To Survive Hurricane Season
It's important to be stay informed during hurricane season, and be aware of potential storms. You are going to need to know when to evacuate and have a plan in place of where to go. Learn Community Evacuation routes and how to quickly get to higher ground.
Assign A Safe Room
Decide on which room in your home will be your 'safe room' to wait out the storm if things get dicey. Store your hurricane emergency there too.
Monitor Hurricane Conditions With A Phone App
The American Red Cross has a Hurricane app that allows you to monitor conditions in your area, find help, and let others know you are okay.
Have A Hurricane Emergency Kit
The first step in your Hurricane Emergency Kit is for each family member needs to have a 72 Hour Kit that is ready to go in case you need to evacuate. Bonus points if your 72 hour kits include sleeping bags too. Our post on Simple 72 Hour Kits will walk you through this.
Water
Because of potential flooding contaminating the local water supply, it is important to have enough water on hand to get you through 2 weeks. That comes out to be 14 gallons of water per person. And that is only enough for drinking.
Furthermore, flooding brings Dangers of Standing Flood Water, that those of you in Hurricane country need to be aware of.
Did you know you can get about 30 gallons of water from your hot water heater? We show you how in our How to Get Emergency Water From Water Heaters post.
Pro Tip: *this post contains affiliate links A good item to have on hand in this category is a Water Bob. Simply unfold the Water Bob into your bathtub and fill it with 100 gallons of clean water from the faucet. Without enough water you are not going to survive hurricane season.
Pro Tip: With a hurricane comes the need to know how to survive a Boil Notice.
*this post contains affiliate links below
Food
Two weeks of food for each person in your family. Stock up on items that can simply be heated up, or items that only require hot water to create a complete meal.
Powerless Cooking
The odds of the power going out during and after a hurricane are high. Having a safe way to cook indoors, even if it is just heating stuff up, is important to be able to survive hurricane season. I really like these GAS ONE Butane Stoves. Please, stock up on fuel too.
Light
Hands down, one of my favorite survival lighting options is the Luci Inflatable Solar Light. No batteries needed. (hint: There's a two pack inflatable solar survival lighting option too.)
Flashlights for every family member.
Camping lanterns to light up common family areas.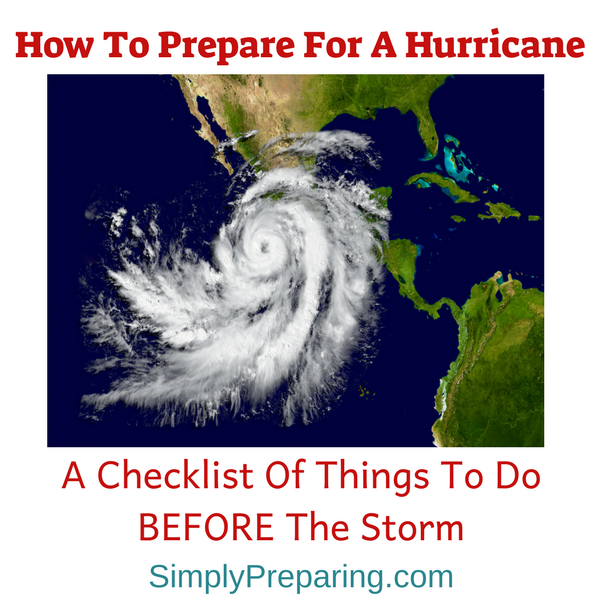 Two Weeks Worth Of Your Every Day Supplies
Medicines
Feminine Supplies
Toilet Paper
Paper Plates, Cups, etc.
Matches
Batteries
No Rinse Wipes for Sanitation
Hand Sanitizer
Baby Items
Pet Items
First Aid Kit
Stock a good first aid kit and know how to use it.
Weather Radio
I'm sorta partial to the Midland NOAA Emergency Weather Radio. It has a solar panel, hand crank, and a rechargeable lithium battery too. Another good option is the Kaito.
Portable/Solar Chargers
Cell phones can be true life savers during disasters, as long as they are charged, and cell towers are still up. A portable charging station is a necessity. It's also a good idea to have a land line during a disaster.
Battery Operated Fans
It's summer. It's humid. There's no power and nerves are fried. Having a battery operated fan for each family member will make life much more survivable.
Generator and Fuel
I know these are expensive. I also know that during extended emergencies they save lives. If there is anyway you can manage it, get your self a generator. If you already have a generator make sure it's in working order.
PRO TIP: Want to learn more about how to survive hurricane season? Ready.gov has got some great information to help increase your preparedness.
Have you ever experienced a hurricane? What were your most needed preps? What did you wish you had?