When it comes to staying focused, I struggle. It's not that I don't want to pay attention, rather, I have no power over thoughts that drift into my head as I'm trying to pay attention. Luckily, I have a terrific Focusing Roller Bottle Blend that keeps my mental energy from straying.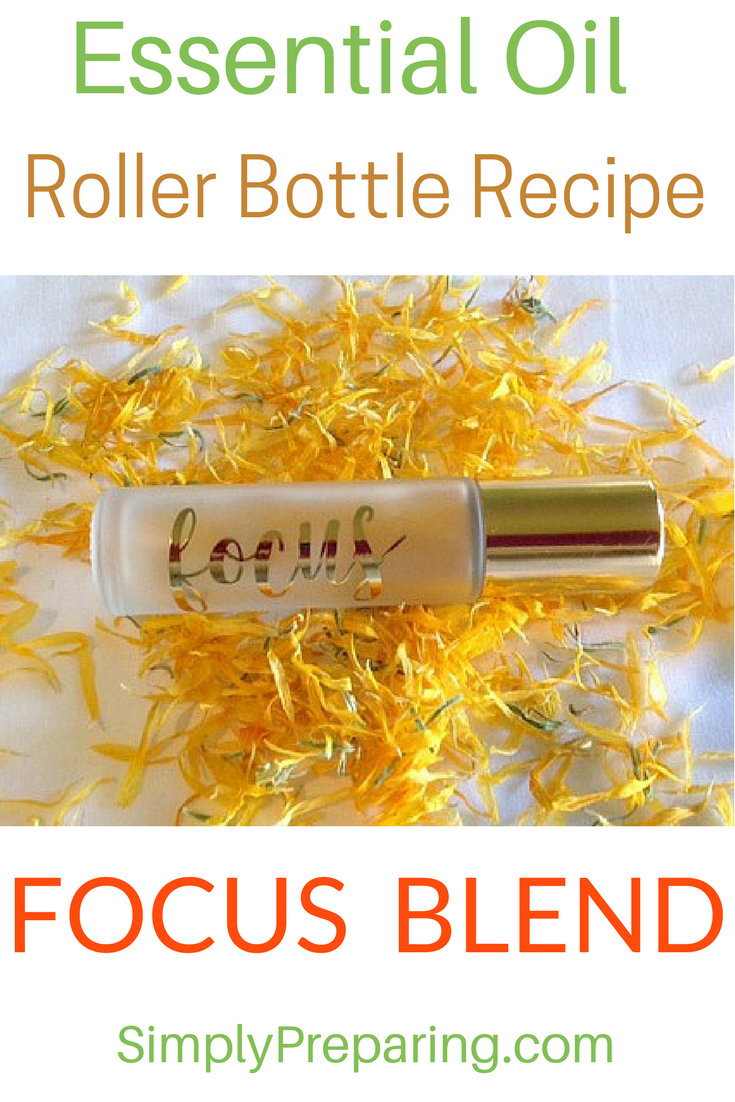 Why Meadowfoam Seed Oil?
Meadowfoam Seed Oil is a highly stable odorless and almost colorless carrier oil. I love Meadowfoam Seed Oil's 'glide' too. Plus, it penetrates well and doesn't leave you feeling oily. It is excellent for all skin types.
Focusing Roller Bottle Blend Ingredients
Tiny Funnel (This will make your life sooo much easier.) Also, this funnel also comes with key tool!
Glass Essential Oil Roller Bottle With Gold Cap
Focusing Roller Bottle Blend Method
Add the following Young Living Essential Oils to your 10ml roller bottle.
Do you need to order your essential oils first? You can order Young Living Essential Oils right here.
2 Drops Young Living Peppermint Essential Oil
2 Drops Young Living Orange Essential Oil
2 Drops Lime Essential Oil
3 Drops Frankincense Essential Oil
Next, top off with your Meadowfoam Seed Carrier Oil using a tiny funnel. There's less cussing whey you use a funnel, trust me on this one.
Finally, replace the roller ball and cap and you are done!
Pro Tip: I'm running a deal on Premium Starter Kits. When you purchase a Premium Starter Kit, I'll refund you $25.00 either in the form of an Amazon Gift Card or through Paypal!
How To Use Your Focusing Roller Ball Blend
In conclusion, my favorite place to roll this blend in on the back of my neck. Because the pores there contain sebum, it's a great place for the essential oils to be able to absorb. Also, I get the olfactory benefits of this focusing roller ball blend there too!
Where do you use your roller ball blends at?
More Essential Oil Recipes:
Simple DIY Facial Toner With Essential Oils
DIY Manuka Honey Recipe Cause, medical honey is pricey. Like sell your first child pricey.
Lavender Charcoal DIY Homemade Soap Recipe
Frugal Laundry Hacks: Wool Dryer Balls QUIT buying dryer sheets!