I am often asked how to choose the best emergency backpack. The bag you choose to carry your items in, is every bit as important as the actual items it will be carrying. The best emergency backpack for you is the one that meets your individual needs.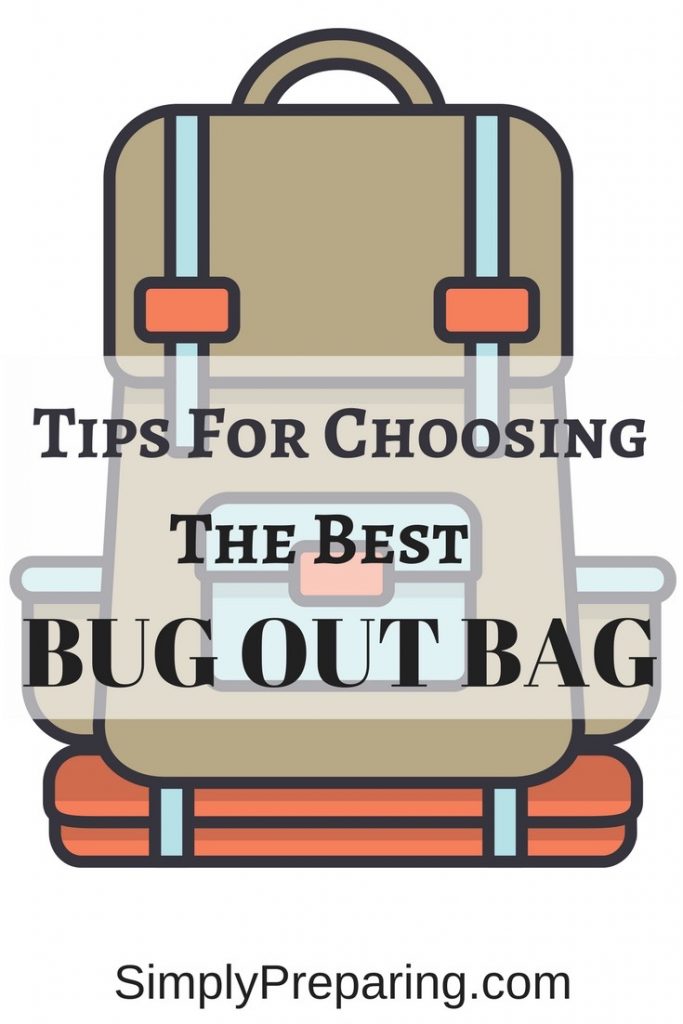 What Size of Emergency Backpack Should You Choose?
The size of your bag depends on what you'll be carrying.
New Preppers often believe the best emergency backpack needs to carry everything plus the kitchen sink. Nope. A 72 hour backpack is needed to keep you alive until help arrives, which usually takes three days. You can make due without the kitchen sink for those three days, promise.
Will you be carrying items just for yourself, or will you need to add items for a child, an elderly or disabled loved one? All of this will help determine the size of emergency backpack you need.
Your emergency backpack should be light enough to carry for a long period of time. You need to be able to quickly grab it and go.
Shoulder Straps and Bug Out Bags
Look for wide, padded straps. This will make wearing your Bug Out Bag much easier for longer periods of time.
Hip Straps
Hip straps and hip padding will help to redistributes the load of your emergency backpack to your larger and stronger thigh muscles, and improving your balance. At the end of the day, your back and shoulders won't be aching either.
Look For Sternum Clips On The Best Emergency Backpacks
Sternum clips allow you to adjust the shoulder straps just where you want them, and then keep them in place. It's important that your prepper's backpack fits comfortably and it's weight is well distributed.
Organization of Your Emergency Backpack
The best emergency backpack will have lots of compartments to help with organization. The last thing you want is to have to rifle around the bottom of a backpack trying to find something.
MOLLE bags take organization to an even higher level. *this post contains affiliate links Modular Lightweight Load-carrying Equipment compatible bags allow you to attach things like first aid kits right to the outside of your bag. This way you know your emergency kit is within easy reach!
Hydration and 72 Hour Kits
Backpacks with space for hydration bladders solves the problem of how to carry water. You must stay hydrated, especially in an emergency situation.

An Affordable Emergency Backpack
Reebow Gear puts out an affordable Molle backpack that is an excellent option.
34L
Hydration Compatible for a 2.5L Hydration Bladder
Comfortable Padding in Back.
Padded Shoulder Straps
Sternum Straps
Water Resistant
Organizational Compartments
The VERY Best 72 Hour Backpack
Looking for something a little more? Take a look at the 5.11 Tactical RUSH72 Backpack. The leading tactical bag, that has everything you're looking for, plus a few unexpected extras! You can fit a metal plate into the space for a water bladder, making this bag bullet proof.
A little more money, but worth every single penny.
Now Is The Time To Create Your Emergency Kits
Earthquakes. Hurricanes. Volcanoes. The evidence is clear, it is time to take the steps necessary to help our families make it through what ever life has in store for us. Questions? Feel free to ask them in the comments section below.
PS: SAVE MONEY PREPPING! Join Simply Preparing Deals Group On Facebook!