Thrive Monthly Q Program reflects the understanding that often people hesitate in getting their food storage because they simply don't know where to start, how to use it, and how to budget for it. To remedy this, Thrive Life has created the Monthly Q Program which offers a variety of ways to incorporate their products into your food storage AND you every day cooking, as well as a way to get the lowest prices at the same time.
WHAT IS THE THRIVE LIFE MONTHLY Q PROGRAM?
You decide the budget. You choose what you want delivered. It's that easy.
With the Q, the groceries come to you each month! Trade in those last-minute grocery store trips and spendy fast food runs for the unbeatable convenience of THRIVE foods. Discover a better way to shop with the Q.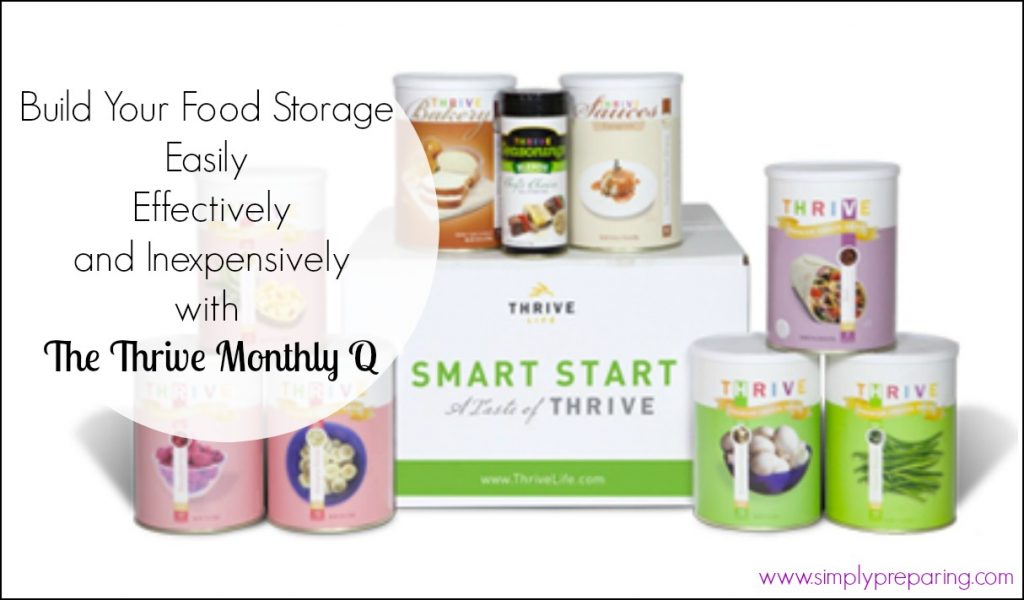 HOW DOES THE Q WORK?
1. Select the foods you like by adding your favorite Thrive foods to your Q (what I do) OR by selecting the recipes you use the most. The Q will organize your foods into customizable monthly shipments.
2. Set a monthly budget. Choose the amount you want to spend each month to build your Home Store. No need to spend more money: simply reallocate part of your monthly food budget to your Q.
3. Get monthly shipments at low prices. THRIVE foods are shipped to your doorstep on the date you choose. Save time and money by avoiding unnecessary trips to the grocery store. Because I'm local, I just pick my orders up myself, saving me the shipping. If you are local, you can to do the same! While you're there be sure to try out a few of their products from their sample bar. Yum!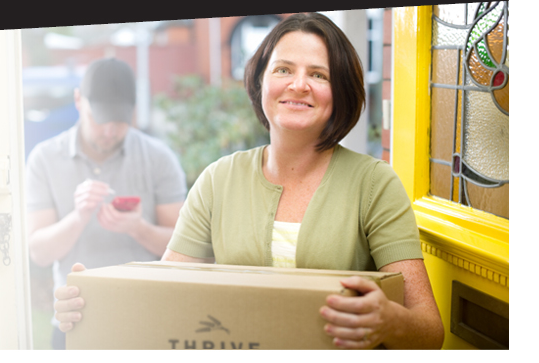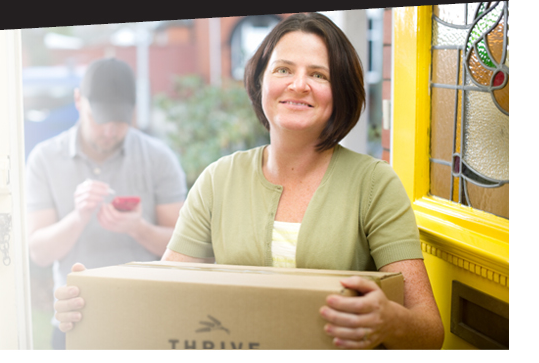 BECOME A MEMBER OF THE Q CLUB TO RECEIVE EVEN MORE GREAT DEALS!
By starting your Q shipments with an order of $100.00 or more in product OR signing up as a consultant—you will get a FREE membership in the the Q Club.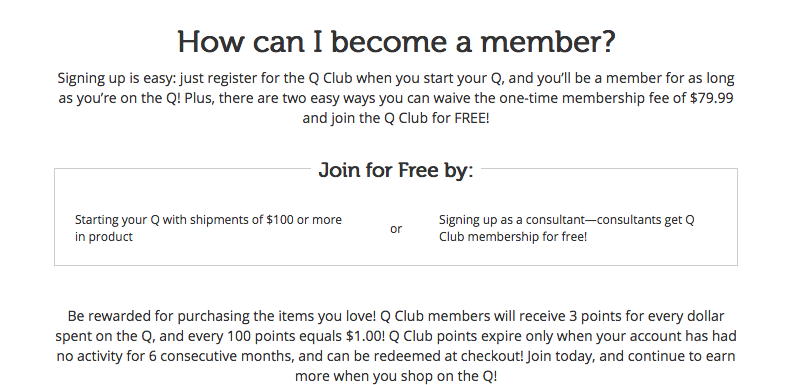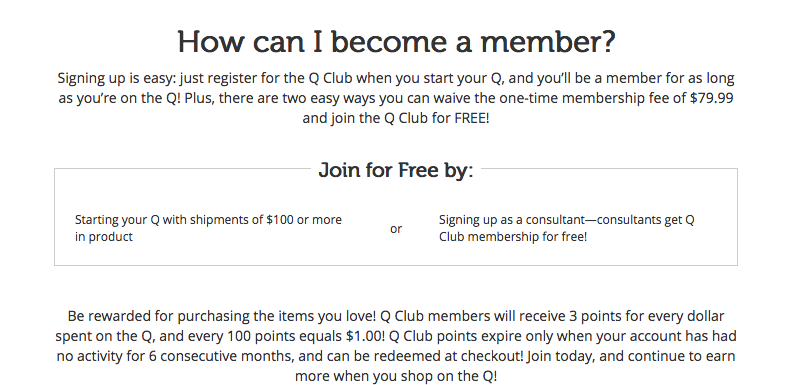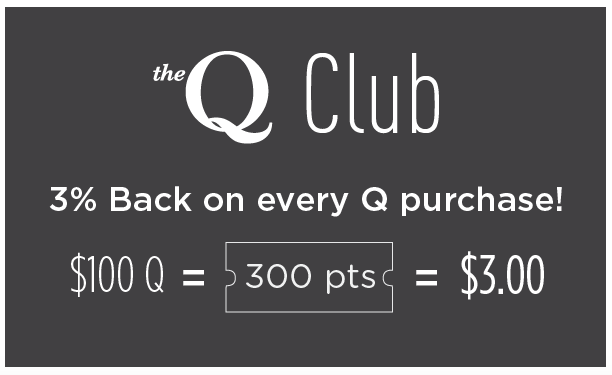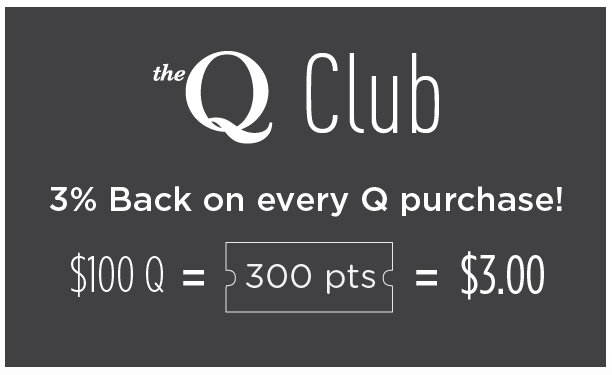 WAIT! THERE'S MORE…….LOTS MORE!


I AM BUILDING MY FOOD STORAGE PANTRY USING THE THRIVE MONTHLY Q-PONS, SPECIALS AND Q CLUB REWARD POINTS TOWARD FREE PRODUCT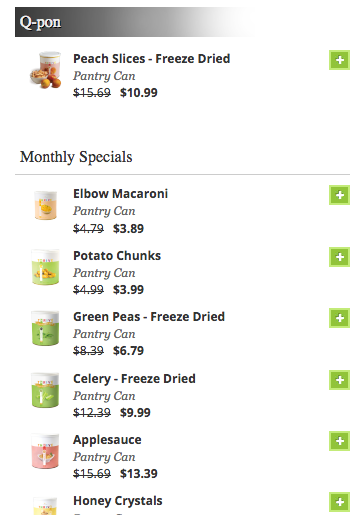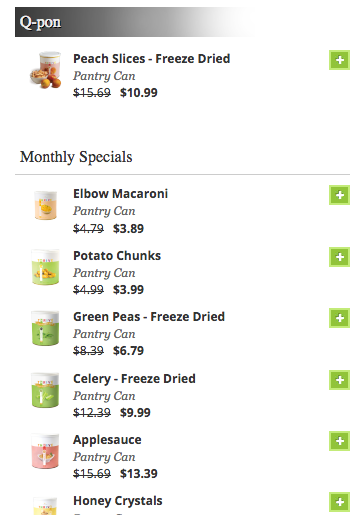 As a Q Club member, each month you will have access to Thrive's Q-pon of the month. This Q-pon will reflect a SIGNIFICANT savings on that month's product. You can bet that my Q takes advantage of each monthly Q-pon…..I really stock up!
HOW TO SIGN UP FOR THRIVE LIFE MONTHLY Q PROGRAM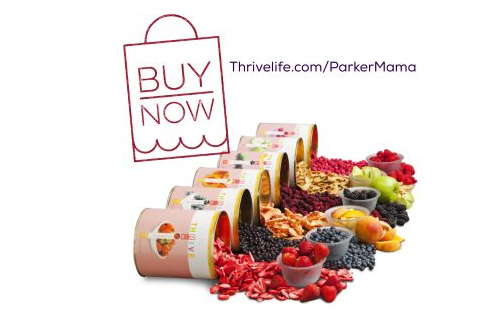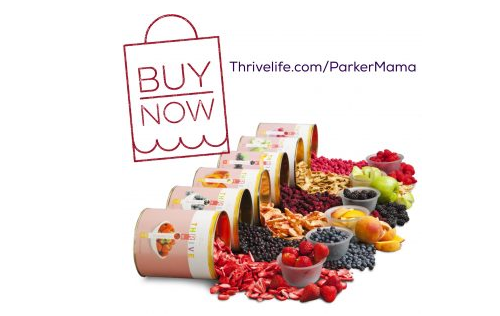 Click the image above to be taken directly to the page where you can sign up for the Thrive Monthly Q Program

Look for the My Q link. Click on it. You will taken to a page that looks like this:|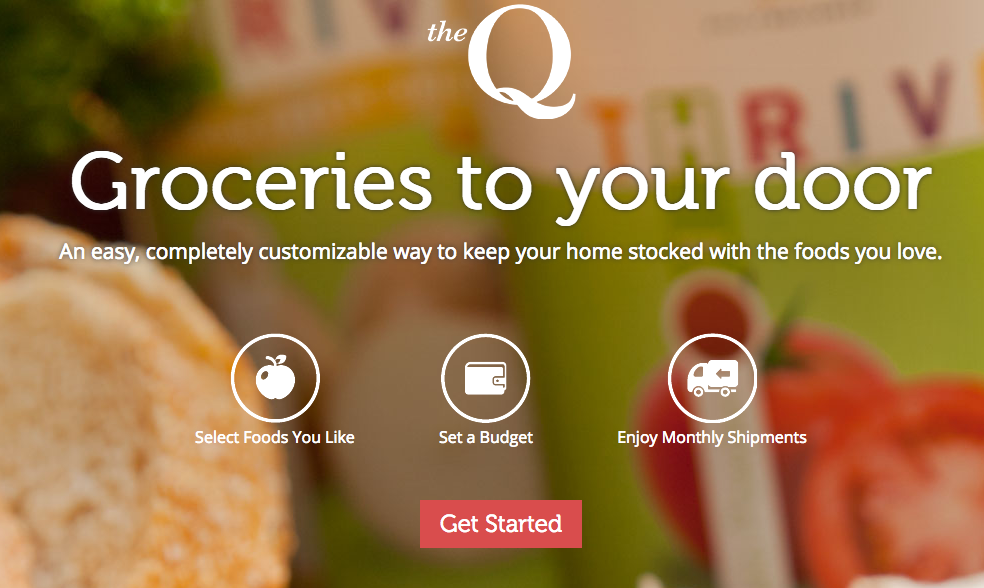 Click on the red box with the words 'Get Started'
This will lead you to a page with a header like the one below. It will walk you through, step by step, how to set up your first Q. Remember that if you want a FREE MEMBERSHIP into the Q Club, your first shipment will need to be $100.00 or more! OR you can sign up to be a consultant and earn free product! The choice is yours!

You will also have the opportunity to choose your own items to add to your Q, or allow Thrive to add a well rounded mix to your Q that also stays within your budget.

There will be the option choose The Smart Start for your first 3 months on The Thrive Monthly Q Program. In a QUICK THREE MONTHS you'll have your home store up and running with everything from food to recipes!
The Chef's Selections 200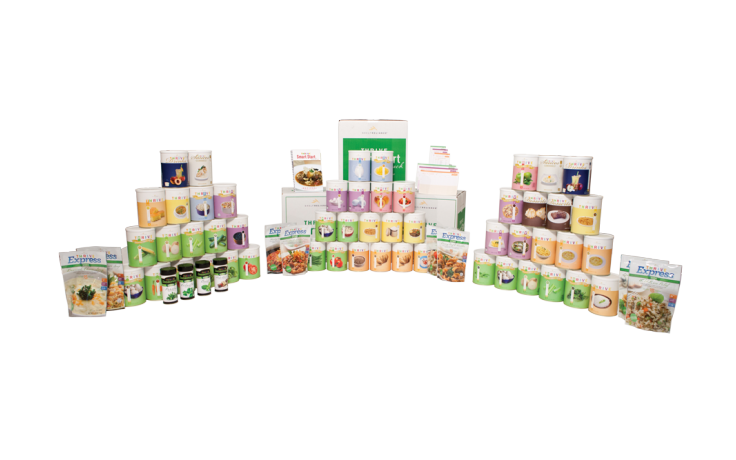 The Smart Start: Chef's Selections 200 is packed with high quality THRIVE products like meats, THRIVE Express, and Sauces and Seasonings, and you'll get an even better price on the included THRIVE foods than you would buying them separately! Includes 65 THRIVE products, a booklet of 38 recipes, and meal planners and shopping lists for easy meal prep.
Month 1 includes 18 Pantry Cans, 4 Spice Cans, and 2 Express Pouches
Month 2 includes 18 pantry cans and 4 Express Pouches
Month 3 includes 18 pantry cans and 1 Express Pouch

Your very last step is to click on that ACTIVATE Q button. Or else you'll be waiting for that first shipment of your Thrive Monthly Q Program to arrive and wondering why it hasn't yet. Ask me how I know. (ahem)
Save
Save
Save
Save
Save
Save
Save
Save
Save
Save
Save
Save