Commercial almond milk has become a mainstay on grocery store shelves. While I bought it for a while, once you start making your own, you never go back. Homemade nut milk doesn't come with unnecessary additives known to mess with your gut. Plus, making your own nut milk allows you to add your own choice of sweeteners if desired. Let's get started, shall we?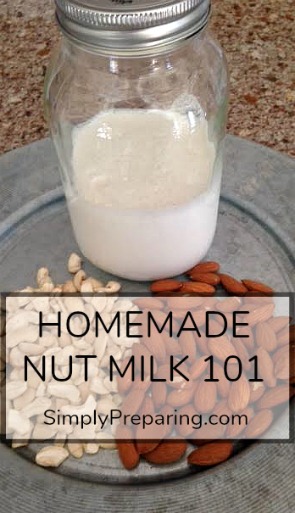 How Hard Is It To Make Nut Milk?
Homemade nut milk is super quick and easy. It can also be a bit messy, but, that's the price of this homemade goodness.
Soaking Your Nuts
Soak your nuts overnight the day before you want to make nut milk. Soaking does a few things, including making it easier to blend the nuts and reducing the level of phytates – the plant enzyme inhibitor that stops the nuts sprouting without water, soil or sunlight. Soaking nuts is sometimes called 'activating nuts' and makes them easier to digest too.
Pro Tip: Storing your nuts in wide mouth mason jars that have been vacuum sealed with a Food Saver will keep them fresh for years.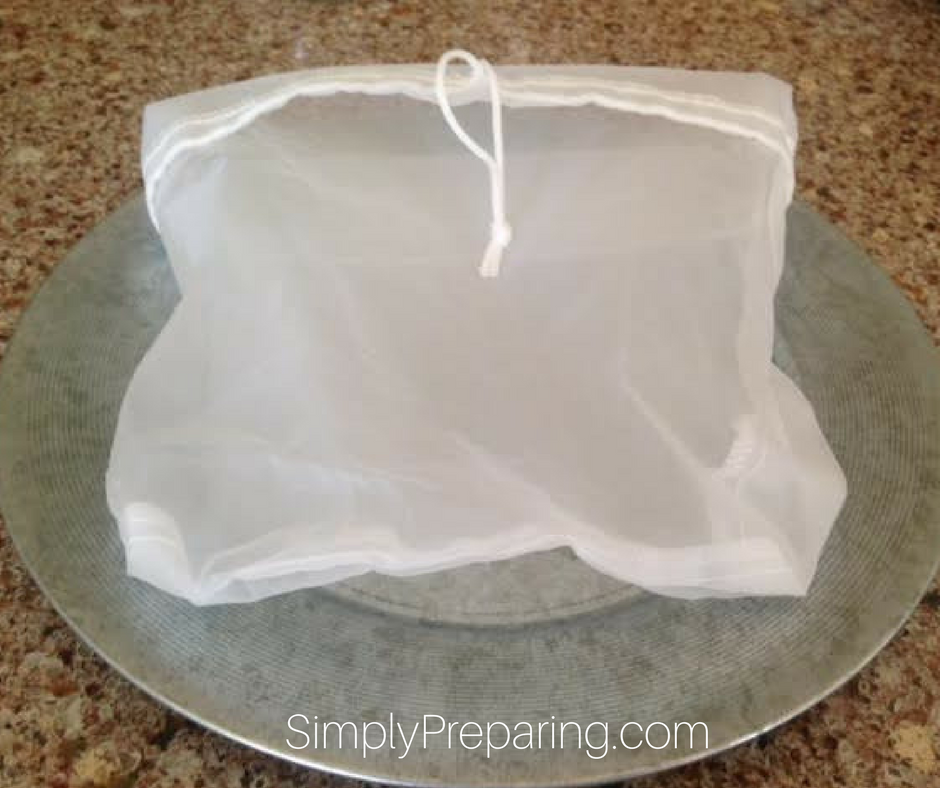 Straining Your Nut Milk
Strain your nut milk with a *this post contains affiliate links nut milk bag or cheese cloth. I prefer a nut milk bag as I can toss it into the washing machine and reuse it for years.
If you are making cashew or pistachio milks, you won't even need to strain them. These milks can blend until completely smooth.
Sweeten Your Nut Milk
Another great thing about making your own nut milk is that you can choose your own sweetener, or leave it plain. I love to use crushed vanilla beans, vanilla bean paste, dates, vanilla powder, raw honey, maple syrup, and brown rice syrup.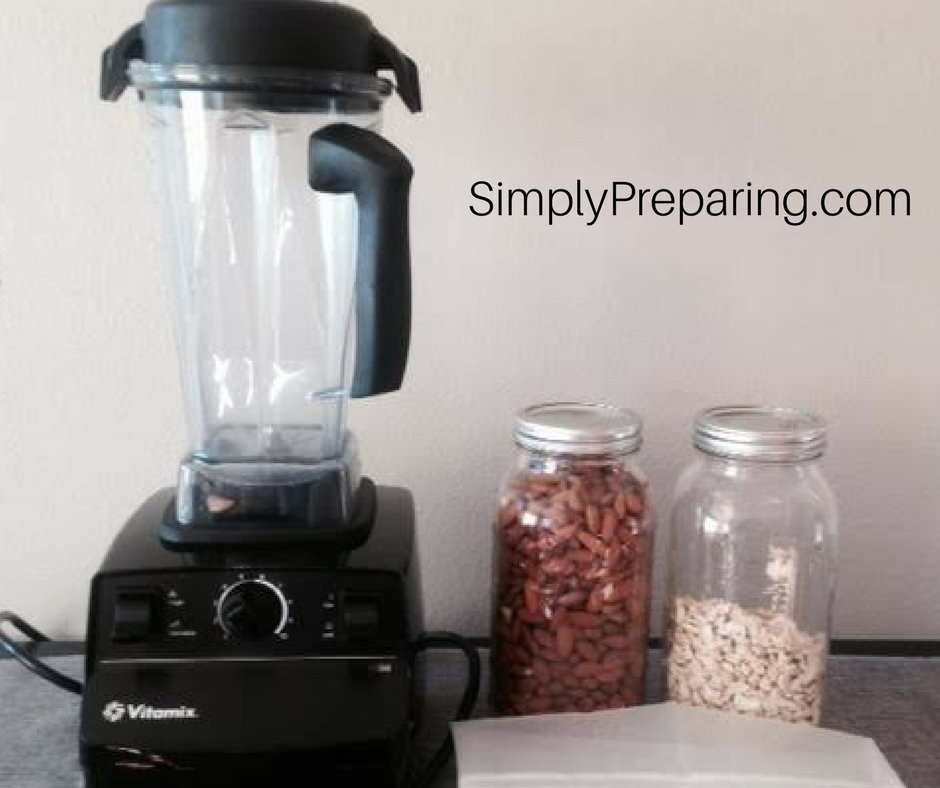 Nut To Water Ratio for Homemade Nut Milk
Because you are making your own, you can choose how rich you would like your nut milk to be. If you are making smoothies, wanting less calories or wanting to stretch your dollar use less nuts and more water. If you are using your milk for coffee or ice cream, use less water and more milk.
Homemade Nut Milk Recipe
I use this recipe for almond, hazelnut, cashew, pistachio, and walnut milk.
1 Cup nuts of choice
4 Cups water
Drain and rinse the nuts you have been soaking. Place well rinsed nuts into a high speed blender with 4 cups of water. Blend them until they create a creamy milk. I have a Vitamix and I go for about 2 minutes. If you have a less powerful blender, you'll need to blend longer.
Over a bowl, or large 8 cup Pyrex measuring cup, strain the contents of the blender through a nut milk bag or cheese cloth. Also, you could even use a leg from an old (but clean) pair of nylon stockings. Then, using your hands, squeeze out as much liquid as you can.
Return the liquid (milk) back to your blender after having rinsed the blender clean. Finally, add the sweetner of your choice, blend again until combined.
Pro Tip: Want to take your nut milk recipe to a higher standard? I love Melissa King's book DIY Nut Milks, Nut Butters and More: From Almonds to Walnuts. Melissa shares yummy recipes that can't be found anywhere else! Check it out. I think you'll enjoy it as much as I have.
What To Do With The Nut Pulp?
Take the nut pulp left in your milk bag and use it to make homemade hummus, dips or nut cheese. You can spread out the nut pulp onto a parchment lined baking sheet and dry it in a 222 degree oven for 2 hours or until completely dry. Use the dried nut pulp in oatmeal, granola or in baking. Or, you can freeze the nut pulp for later use.
What do you make rather than buy from the grocery store to save money? Have you even made homemade nut milk?