Are you looking to stock a deep pantry? Do you like the idea of being able to have healthy, money saving food storage with up to a 25 year shelf life? Terrific! This post on How To Order Thrive Freeze Dried Food is for you!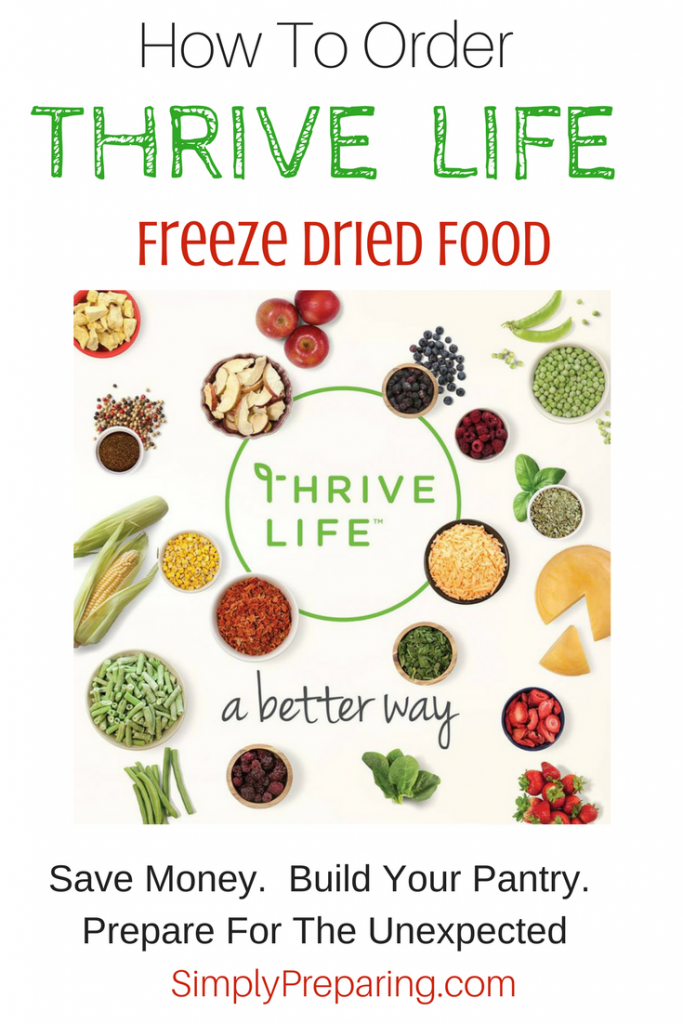 Why Order Thrive Freeze Dried Food?
There is so much buzz lately about grocery stores that deliver groceries to you door. Thrive Life has been delivering quality groceries, right to your door, for years now. Groceries that won't spoil or go to waste as they wait for you to get to them. You can even get FREE shipping!
I love how Thrive Life Groceries are ready to go when I am, with no washing, chopping, peeling or browning necessary! Score! Taco Tuesday has never been easier.
Most importantly, I know that in case of disaster, I will be able to feed my family from my Long Term Food Storage Plan.
What Are The Perks Of Becoming A Preferred Customer?
Ah. I love this part. So many opportunities to save money come with being a Preferred Customer and signing up for a monthly delivery service.
1. Free Shipping
Preferred Customers get free shipping on all Preferred items when they spend at least $100 in the delivery service! Just look for the Preferred Customer icon next to qualifying products.
2. Get 3% Back
For every $100 you spend on a delivery, you'll get $3 back in Grocery points! Let your points rack up, and use them on any purchases outside of your deliveries.
3. Shop Early
Shop Black Friday and Spring Sale deals a day before everyone else! These sales are always while supplies last, which means you'll get hot products before they sell out.
4.Monthly Savings
Get a monthly coupon to save on a popular item! No limit on the amount of coupon products you can order either. Not like the grocery stores that limit how many coupons you can use!
I'm Skeptical About Automatic Delivery Services.
Oh, I get that. But, with Thrive Life, you can skip or cancel any upcoming deliveries before the processing date.
Okay. I'm In! How Do I Become A Preferred Customer?
There are two ways:
Get a FREE membership by committing to 3 deliveries within 90 days (at least one order every 30 days).
or
Pay a one-time fee of $79 through the delivery service.


If selected, it will be charged after completion of delivery setup.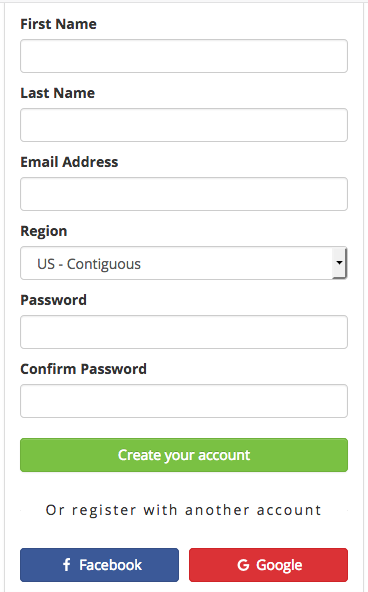 You can go here to create your customer account and delivery service.
I'm Signed Up, Now What?
Once you have signed up to order Thrive Freeze Dried Food, you'll be asked to choose your meal plan. You can choose from Simple Plate meals (think Blue Apron type meals, but freeze dried), grocery (this is what I do) or a combination of both.
Fill up your grocery cart with the items you love the most! You'll be asked when you'd like your monthly grocery orders to ship. Then you'll check out and VIOLA! Groceries to your door step.
What If I Just Want To Place A Single Order?
I totally understand. You can simply place a single order through my Thrive Life website. Please make sure my name, Tammy Hodson, is in the upper right hand corner of your screen. I build my food storage when others order through me.
Thrive Life Delivery Service Video
Confused? Here's a step by step video tutorial on ordering. Or, feel free to email me at hods6mom@gmail.com. I'd love to hear from you!